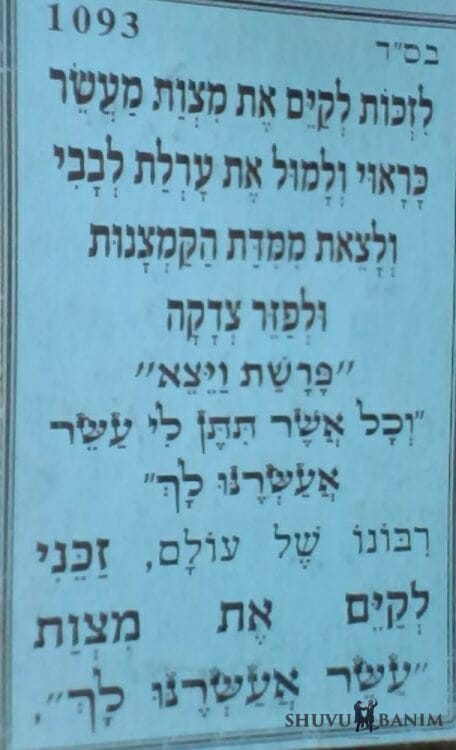 Rabbi Berland's Prayer To Give Ma'aser Properly
#1093
TO MERIT GIVING MAASER (TITHES) PROPERLY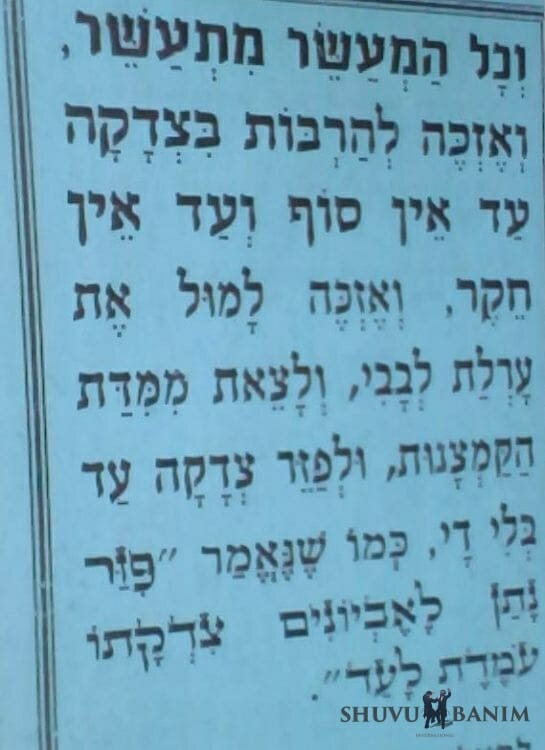 Master of the world, grant me the merit to fulfill the commandment of giving maaser, "aser a'asrenu lach," and whoever gives maser/tithes will become wealthy.
And may I merit to increase my charity giving endlessly and beyond comprehension.
And may I merit to circumcise my blocked heart and to get out of the trait of stinginess, and to give out charity without limit, as the verse says:
"He dispersed to the poor, his righteousness will stand forever."
====
Visit the A-Z of prayers by Rabbi Eliezer Berland, HERE.
====
Prayer to Give Out Bounties of Charity and Not Worry About Money