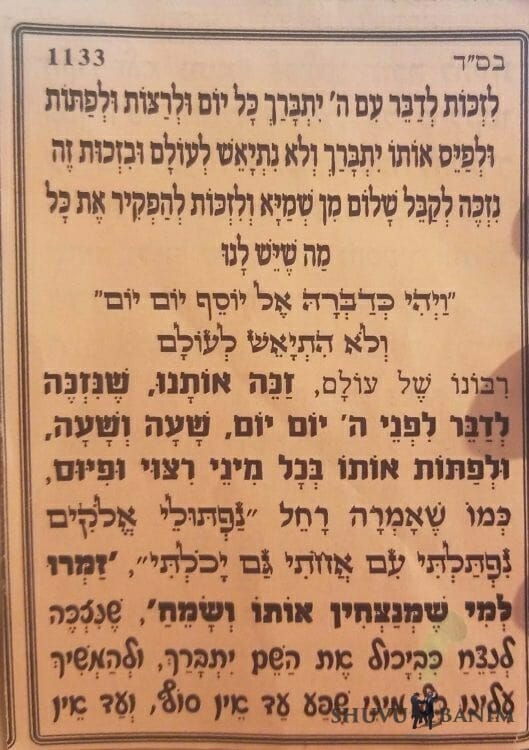 Rabbi Berland's Prayer To Speak With Hashem Every Day
#1133
TO MERIT TO SPEAK WINNING WORDS OF APPEASEMENT TO HASHEM EVERY DAY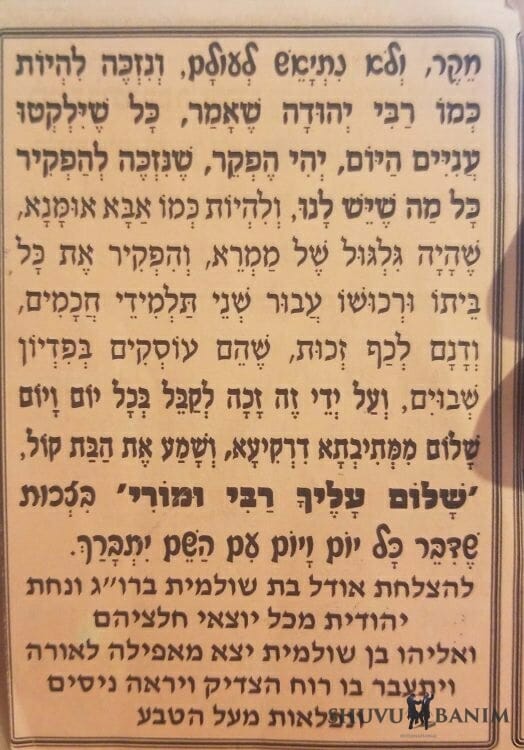 Master of the world , grant us the merit to speak before You day after day, hour after hour, and to entice You with all kinds of luring words and appeasement, like Rachel said: "A fateful contest I waged with my sister; yes, and I have prevailed", "Sing to the One that we conquer Him and He rejoices."
That we should merit to, so-to-speak, 'conquer' Hashem, Blessed Be He and to bring upon ourselves all types of sustenance, without limit or comprehension.
AND WE SHOULD NEVER EVER GIVE UP.
And we should merit to be like Rebbe Yehudah who said: "Everything that the poor will gather today will be ownerless", that we should disown everything that we have [to allow the poor to take it].
And to be like Aba Umna, who was a reincarnation of Mamre, and he disowned his entire home and all his property for two Torah scholars and judged them to the side of merit that they were involved in redeeming captives.
And through this he merited to receive greetings every day from the Heavenly Yeshiva, and he heard the bat kol voice say: "Peace upon you my Rebbe and Teacher," in the merit that he spoke day after day with Hashem, Blessed Be He.
====
Visit the A-Z of prayers by Rabbi Eliezer Berland, HERE.
====