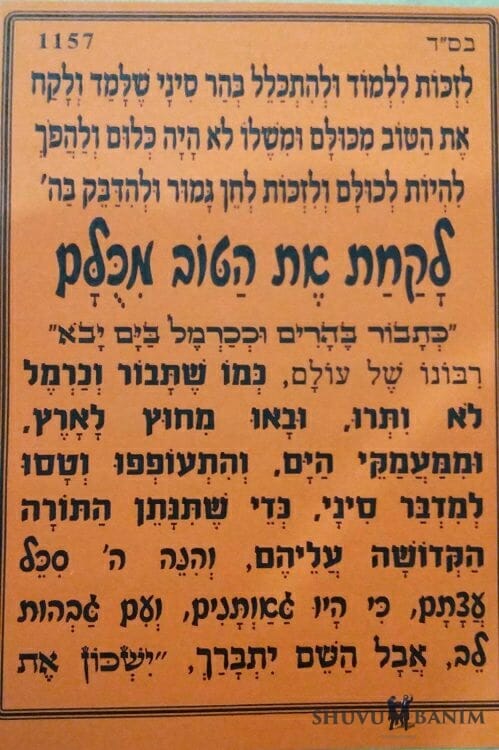 #1157 Rabbi Berland's Prayer To Be Humble Like Mount Sinai
Editor's note: Rabbi Berland, shlita, requested that this prayer be specifically translated into English yesterday. A careful reading may yield some clues as to which nations of the world 'Tavor' and 'Karmel' may be referring to.
====
"Like Tavor of the mountains and like Karmel of the sea, he will come…"
Master of the world, just like Tavor and Karmel did not give up, and they came from outside the Land, and from the depths of the sea, and they soared up and flew to the Sinai desert, in order that the Holy Torah would be given on them, but Hashem ruined their plans, because they were full of pride, and of haughty heart.
But Hashem, May He Be Blessed, "brought about their crushing".
And so Hashem, May He Be Blessed, brought it on Mount Sinai, who was completely humble, without any pride.
And this is now our work and all our efforts, to reach the level of Mount Sinai, to give everything to others, like Mount Sinai, that only accepted all the aspects from all the mountains in the world, and therefore received all the good from all the other mountains, but from itself it had nothing.
Therefore, it was transformed into the image of all of them, and merited complete charm, like it says, "why are you prancing to and fro you humpbacked mountains!"
====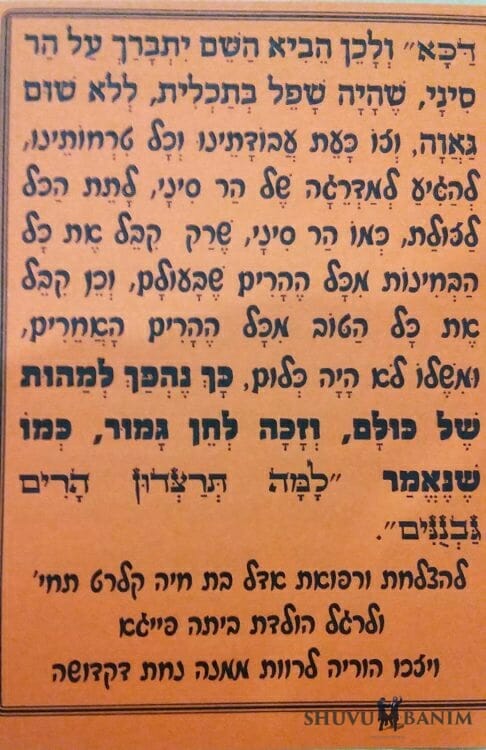 Visit the A-Z of prayers by Rabbi Eliezer Berland, HERE.
====