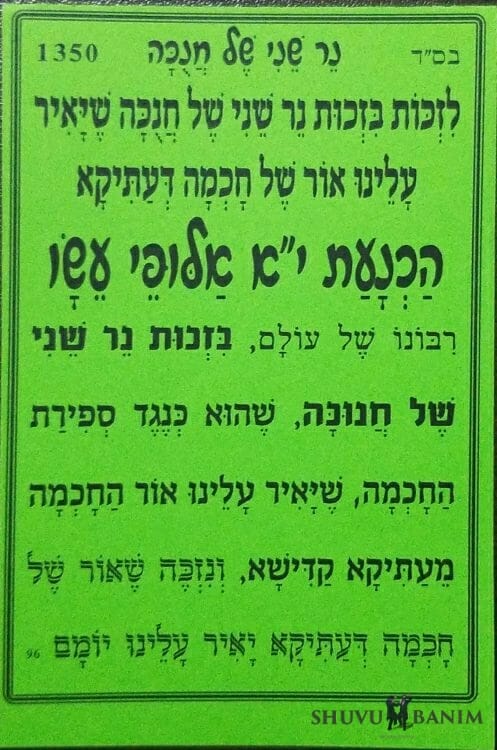 #1350 Rabbi Berland's Prayer To Subdue The Chiefs Of Esav
Master of the world, in the merit of the second candle of Hanukah, which represents the sefirah of Chochmah, that there will shine on us the light of Chochmah from Atika Kadisha.
And may we merit that the light of Chochmah from Atika will shine on us day (96) and night (81) = 177.
And through this may we enter with our bodies into Gan (53) Eden (124) = 177 and may we merit in this Hanukah to subdue the eleven (11) Chiefs of Esav.
And may there be fulfilled in us the verse, "and it was turned around that which (501) the Jews (80) will rule (355) there (50) on their enemies (414)" = 1411 and enter Gan Eden, like Serach (508) the daughter (402) of Asher (501) = 1411.
====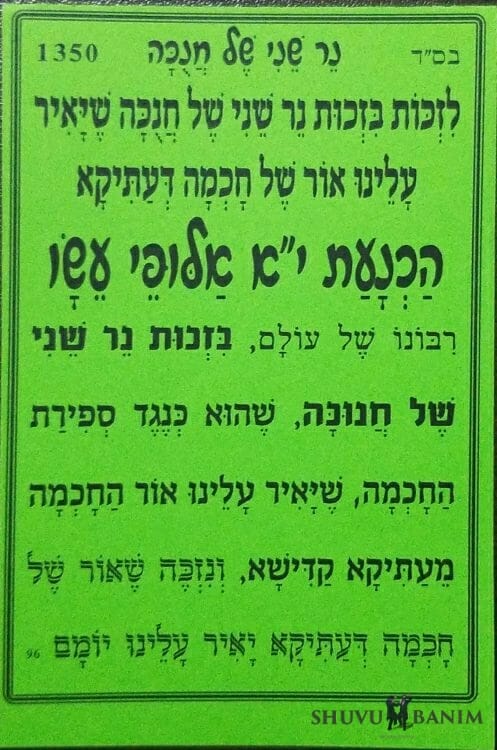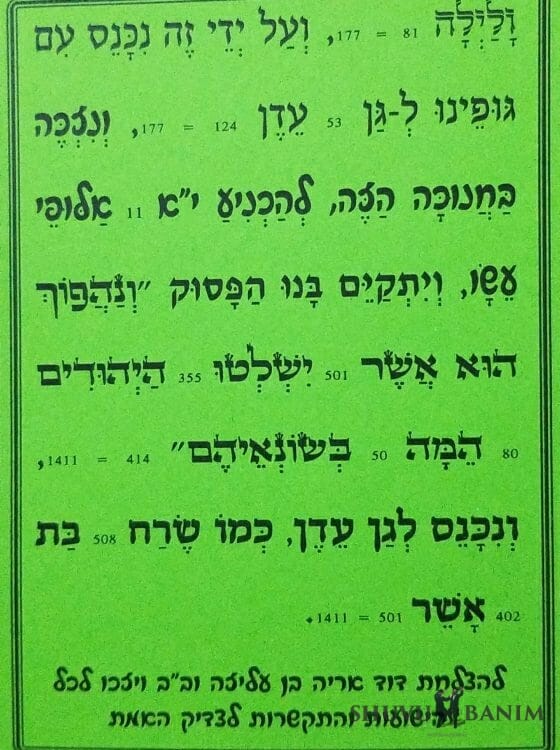 50