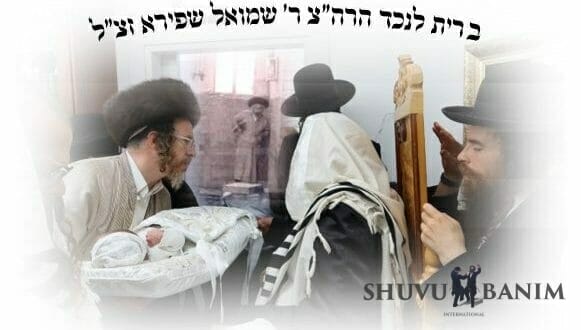 Brit Kodesh:  On Thursday morning, a brit was held for the son of Rav Yosef Sheinfeld, the son-in-law of Rav Natan Shapira, the son of Rav Mendel Shapira, one of the important figures in Chasidut Breslov and the son of the "Saraf" (Angel) Rav Shmuel Shapira zt"l, one of the greats of Chasidut Breslov of the previous generation.  The brit took place at the house of our Rebbe Rav Eliezer Berland shlit"a.
The brit was with the participation of the grandfather Rav Natan Shapira, author of the book Sichot HaRav, a compilation of the holy conversations of Rav Berland shlit"a, and with the participation of the great-grandfather Rav Mendel Shapira shlit"a.  After the brit, Rav Mendel even merited to receive a blessing from Rav Berland shlit"a for length of days until 120 years with lasting health!
And the name of the newborn will be called in Israel: Nachman.  May it be Hashem's will that in the merit of his holy great-grandfather that his parents should merit to see great nachas from him, and just as he entered into the brit, so too may he enter into Torah, the wedding canopy, and good deeds.
Before you, a photo gallery from the brit: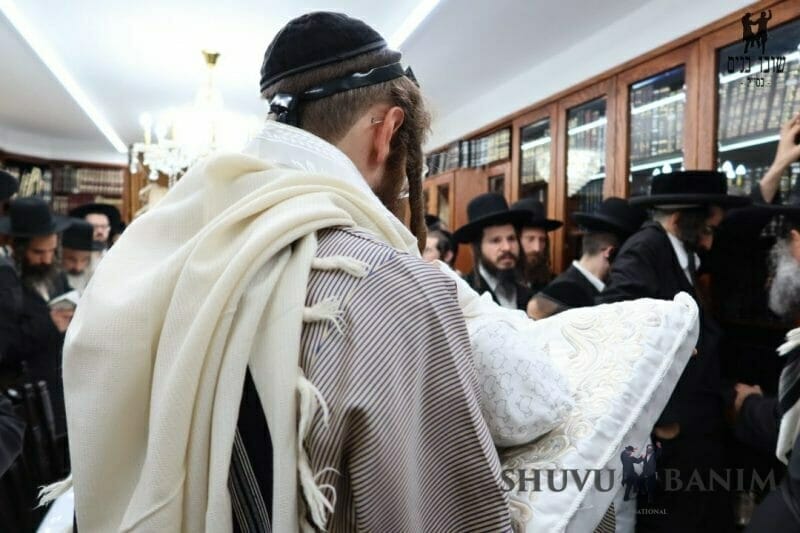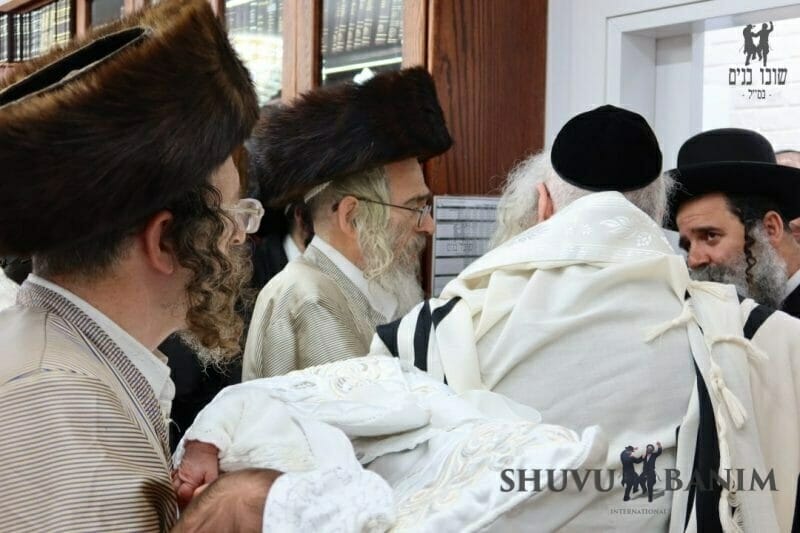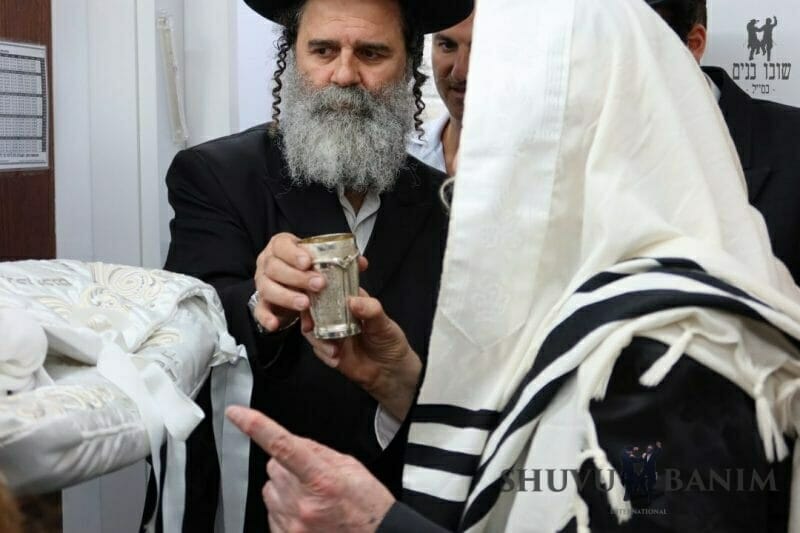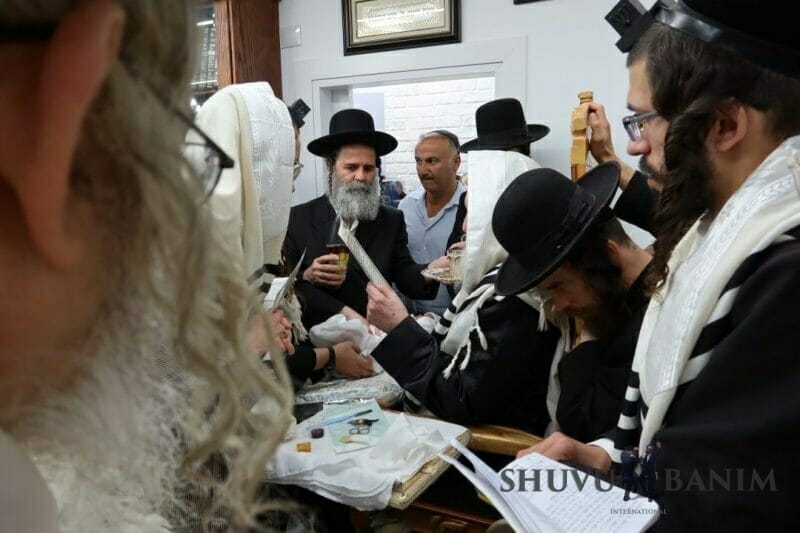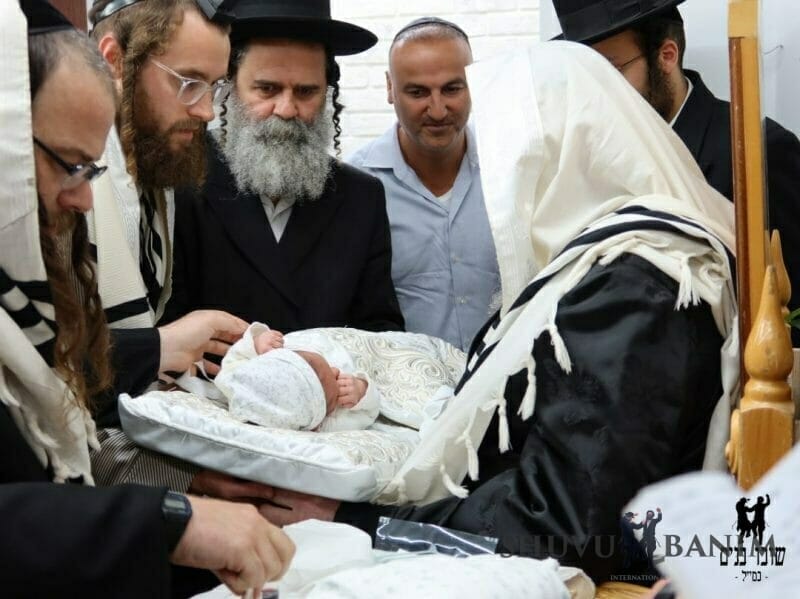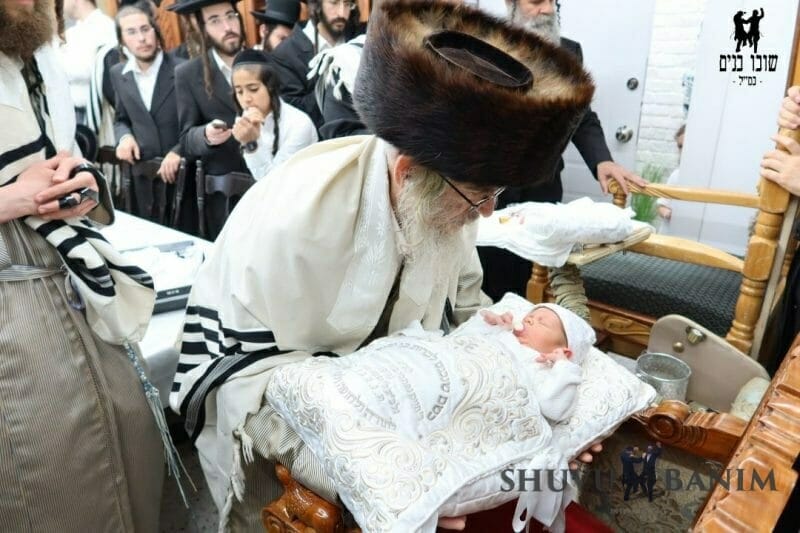 Pictures courtesy of the group "Shuvu Banin B'Mail."  To join to receive updates about events surrounding Rav Berland shlit"a, send a message with your name and telephone to: s05331890@gmail.com.