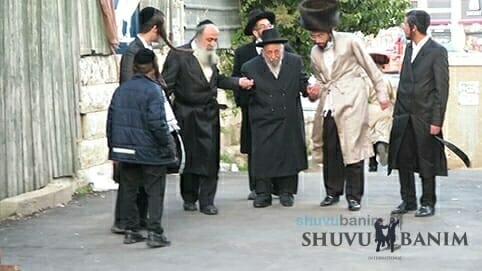 Breathtaking Photo Gallery from the special shiur of the Elder of the Torah Sages Council, Maran the Gaon Rabbi Shimon Badani shlit"a, on Chol HaMoed Pesach 5781, at the Beit Midrash of Shuvu Banim at the Beit HaRav in Jerusalem.
As is known, Rav Badani shlit"a has visited the Shuvu Banim community a number of times in the past, as well as visiting the holy dwelling of our Rebbe Rav Eliezer Berland shlit"a.
To hear the shiur of Rav Badani shlit"a (in Hebrew), dial the Breslov line of Shuvu Banim (in Israel): *9148.
Photo credit: Irgun Shemirat HaBrit v'Tzniut HaOlami