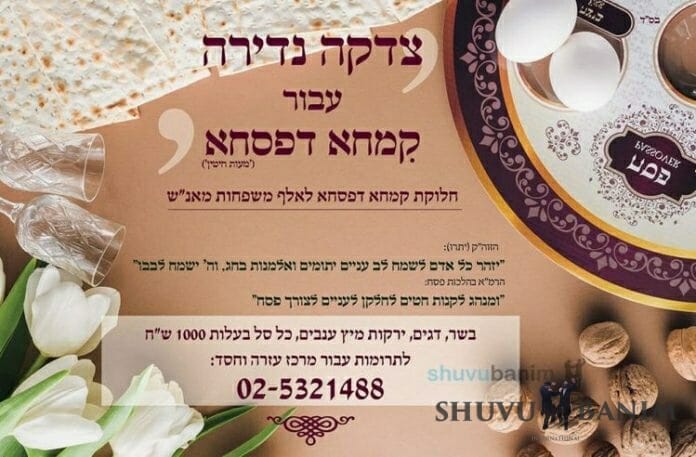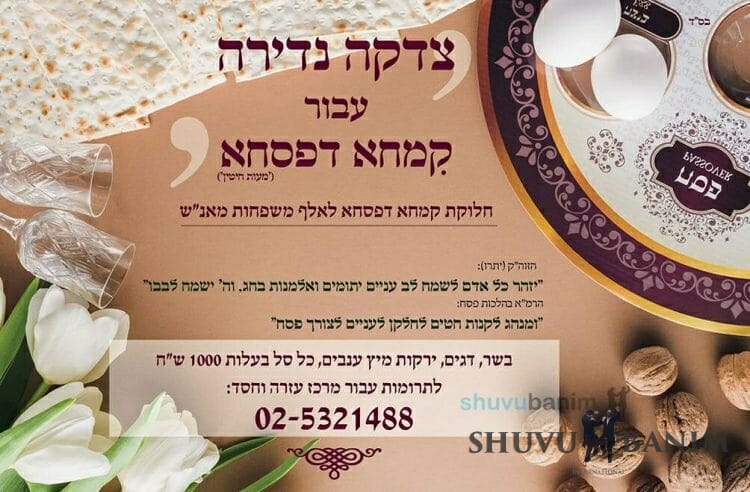 After the Mercaz Ezra V'Chesed organization succeeded in distributing Kimcha D'Pischa — Passover food baskets for the poor — to a thousand families last year, this year, Bezras Hashem, they wish to distribute even larger baskets to at least a thousand families to feed thousands of children on the holiday.
The food baskets will bez'h include all the basic essentials for the 7 days of Passover. Including Matza, Grape Juice, Meat, Fish, and treats for the young children.
Each basket costs approximately 1000 shekels. The organization will need to raise 1 million shekels to meet thier goal of feeding 1000 families.
DISTRIBUTION WILL TAKE PLACE IN 1 WEEK, WEDNESDAY MARCH 24. PLEASE DONATE NOW!!!
Or by telephone in Israel: 02-532-1488
To order a messenger to pick up money at your doorstep in Israel call 052-7729184