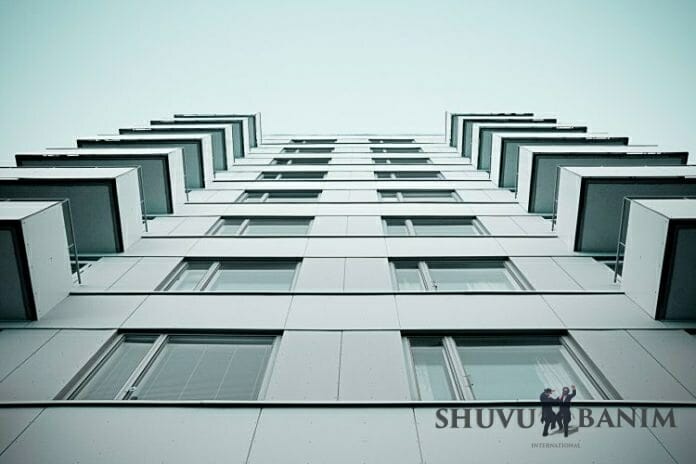 Believe in the Tzaddik, and apartments will fall from the sky
Translated excerpt of a shiur given by Rav Eliezer Berland, shlita, at melava malka, on the motzash of Parshat Nasso, 5778
All of the world-to-come will only be dancing.
According to the dances that you do here, that is how you will dance in the world-to-come. Every dance that you're missing out on, you're missing out on in your world-to-come, too. If you are missing out on dancing here, then you're missing out on everything….
In the future, HaKadosh Baruch Hu (God) will make a big dance for the Tzaddikim, and each one will see Hashem… with his own eyes, like it was with Berkowitz, who I told to move Jerusalem from Kiryat Sefer.
An apartment will fall from the sky
Then, he didn't have his apartment on Moshe Hagiz St. I told him: 'when you come, the apartment will fall down on you from the sky, suddenly you'll find an apartment, suddenly, an apartment will come to you, with 10 rooms!' I thought that his wife would tell him to stay in Kiryat Sefer.
In a nutshell, he was walking on Moshe Hagiz St, and he was thinking to himself: 'The Rav told me that an apartment would fall on me from the sky,' so he was looking up at the heavens. Suddenly, someone came over to him, out of the blue, and said to him:
"Are you maybe looking for an apartment? I have an apartment, but it's completely wrecked. The walls are broken, and it hasn't got a floor…."
But he said to him, fine, he'll bring a cablan (house renovator). How much would the renovations cost? [Berkowitz] had received 120,000 nis when he sold his apartment in Kiryat Sefer, and the renovations in the end cost 90,000, so he was left with 30,000 from the sale of his apartment.
"You made the mistake!"
After he'd got the price of the renovations down to 90,000 nis, the cablan took only 70,000, because he'd forgotten how much they'd agreed on. So [Berkowitz] ran over to the cablan, and told him that he'd made a mistake in the money. "You made a mistake, we said it would be 90,000, not 70,000!"
So what did this cablan do? "What, you're accusing me of making a mistake?! YOU made the mistake! Get out of my office!" [Berkowitz] told him, "But I need to give you more money…" "Get out of here!! I don't want to see your face again!"
Wait until the last moment…
The same thing happened by Avi Katz. He also needed to move house. I told him, wait until the last moment. At the last minute, he came to the vatikin (sunrise) prayers. The Rav told him not to look for an apartment, an apartment will come down from heaven, this is Avi Katz, the second story.
We have 100s of stories…
So, he came to me, he waited until the prayers were over in the shul, then he said: "Listen, the Rav told me not to look for an apartment. I've already rented a machsan (storage space) for my furniture…." He and his wife, they had one daughter.
I told him, you know what? There's an apartment here! He said to me, "What, I'm going to try and take possession by myself? What if they throw me out?" So I told him that I will come with him. By us, we have an abundance of apartments, there's an apartment on Yosef Chaim Sonnenfeld St.
Rabbi Yosef Chaim Sonnenfeld slept in the dust
When Rabbi Yosef Chaim Sonnenfeld came to Israel, he slept on the street, mamash on the street. He didn't know anyone here, there were no friends, no one knew him here. He didn't have any family in Jerusalem, so really, no one was looking out for him. When he came, he slept on the street, together with his wife and small children.
Back then, they didn't even really have roads, so he was sleeping in the dust. Suddenly, someone came to him and helped to organize an apartment for him, a corner to live in…
She gave the apartment to Shuvu Banim for free
So Shmuel Liani was there…and Yitzhak Galban, and I don't remember the third person who was there. So we knocked on the door, and we asked them: "Can we have your apartment?" They told us, "be our guest! You can come in, we're leaving anyway." When [the owner of the apartment's] husband died, she gave the apartment for free to the young men of Shuvu Banim.
So they left, and he lived there for 10 years, and he didn't even pay for electricity, or for water. It was a very simple apartment that didn't have anything. It wasn't hooked up to anything, not the electricity company and not the water mains. So, these were the miracles that took place.
Every second, there are miracles here. A person only has to only simply believe in the Tzaddik, and apartments will fall from the sky.