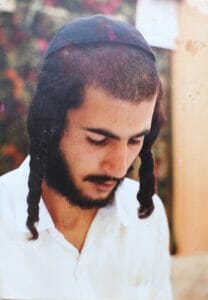 30 years ago to this day the young yeshiva student, Eliyahu Amadi Hy"d, was brutally stabbed to death in the Old City of Jerusalem while purchasing candies for the children saying tehillim.
Listen to the recording of him saying the likutei tefillot:
אליהו-עומדי-באמירת-ליקוטי-תפילות
The terrorist Omar Nayef Zayed, who took refuge in the Palestinian Authority's embassy in Bulgaria was recently killed by an unknown assailant.
See the text of the emergency Knesset meeting held immediately following the murder.
Hear Benjamin Netanyahu and Ariel Sharons reaction to the murder: