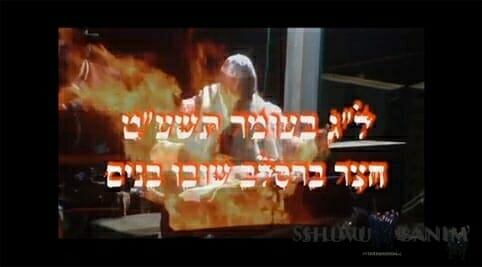 Our Rebbe, Rabbi Eliezer Berland shlit"a is working wonders for the Jewish people, but, unfortunately, also this year he won't be to physically make it to Meron.
Bezrat Hashem, we'll all try and receive the light of the Tzaddik on the day of Hod shebeHod, the holy day of Lag B'Omer, along with the words of Torah of Rav Berland shlit"a.  In the meantime, we'll take heart from the lighting of the bonfire in Meron 5779 with the Rav shlit"a.
The clip encapsulates the light of the bonfire of Lag B'Omer at the Shuvu Banim compound with the Rav shlit"a.