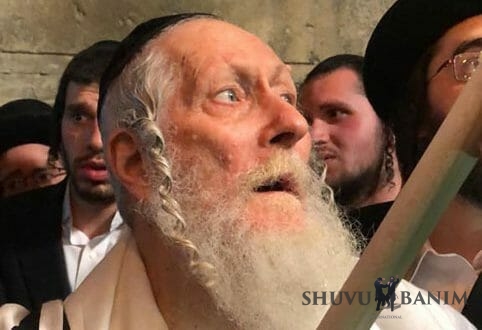 The message from Rav Berland, before leaving Ramla Prison
Two days before Purim, Rabbi Eliezer Berland, shlita, was released from the Ramla Prison to house arrest in a secret location.
As part of the very harsh 'house arrest' conditions, the judge has forbidden the Rav to have any contact with the outside world, including possessing his own phone.
In the meantime, before he stepped outside Ramla Prison, the Rav was recorded giving over his last message to the wider community, for now:
He said:
"There is no more Corona!
Gomarnu, it's finished, the Corona is finished. There is more Corona.
"Now, we are building the Beit HaMikdash. Now, this is the most critical moment.
Everyone is lighting candles here, just a little longer and there will be kiddush.
Just a little longer, and there will be dancing until the light of day."
====
BH, may we see the Rav's words realised very soon.
====
You can hear the Rav's message below, in the original Hebrew:
Ravs message before leaving prison
====