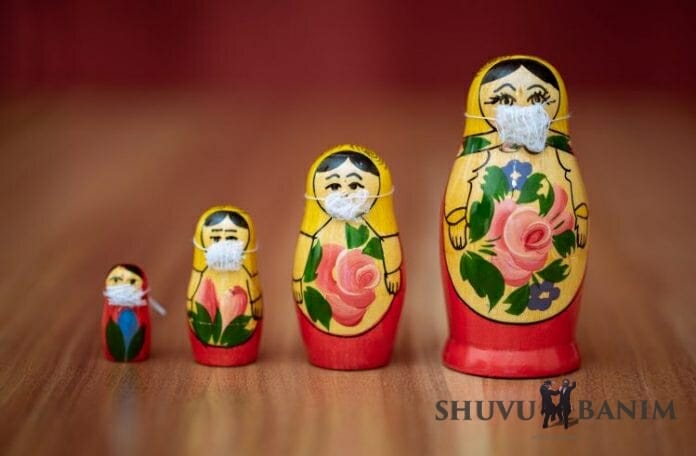 New Prayer from Rabbi Berland Against Coronavirus
Published for the first time this week in the Shivivei Or Newsletter.
====
Master of the world, save us from the terrible plague that is called Corona, which gets stronger day by day, and which renews itself in all different forms and mutations.
Please Hashem, in the merit of Tu Bishvat – the new year for the trees, grant us to sweeten all the judgments, to atone for all the sins, and may we merit to live for 120 years, without any pain and without any sickness.
Tehillim (Psalms) 80:9-15, "A grapevine out of Egypt, You caused to journey, You expelled nations and implanted it. You cleared a space before it, it struck its roots and filled the land. Mountains were covered with its shadow and its branches became mighty cedars. It extended its boughs and its shoots to the sea and to the river. Why have You breached its fences, so that everyone on the way passes by and plucks its fruit? The pig of the forest ravages it and the crawling one of the field feeds on it. G-d, Master of Legions, please return, look down from heaven and see and be mindful of this grapevine."
Please Hashem, cancel this plague in the blink of an eye, in the merit of Tu Bishvat – the new year for the trees, when all the judgments in the world get cancelled, which is 40 days before the 25th of Adar, and when (on Tu Bishvat) Hashem announces 'the daughter of so-and-so will be for so-and-so', which are all of the souls of Israel, that Hashem plants in every generation, already for more than 3,000 years.
And the redemption cannot come until all the souls emerge from the 'body', and every soul is obligated to complete all of its years, which are 120 years, like it says, "and it was that his days were 120 years".
Moshe Rabbenu and Rabbi Akiva and Hillel the Elder lived for 120 years, and this way they atoned for the sins of all the generations, and may we merit to use their merit to cancel this plague, and that no memory of it will remain, and all of our sins will be thrown into the depth of the sea, and they will not be remembered any more ever.
And in particular save the pregnant women that they will not become infected with this sickness.
====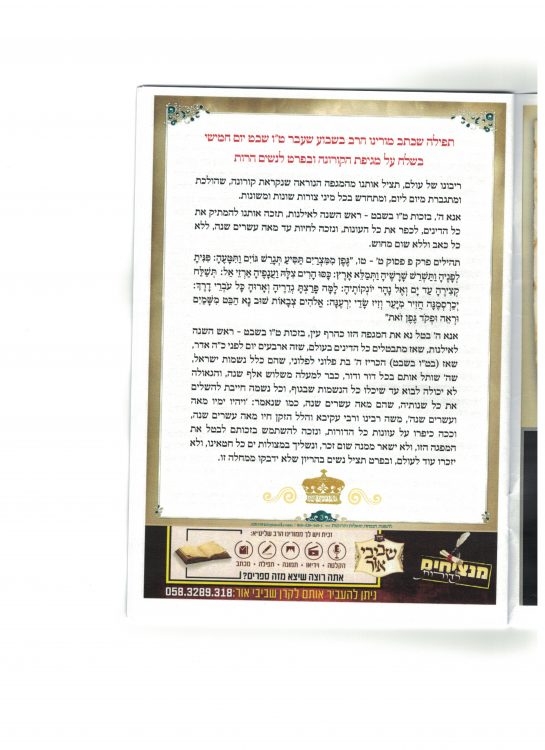 R' Aharon Shwartz: Corona 3-Times as High Amongst Chareidim – The Price of Silence About R' Berland