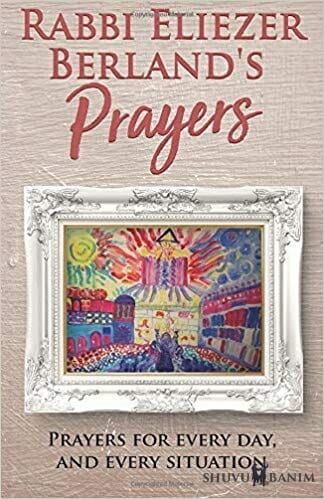 NEW BOOK: Rabbi Eliezer Berland's Prayers now available on Amazon
With tremendous gratitude to Hashem, we're pleased to announce that almost 200 of Rabbi Eliezer Berland's prayers have now been published in book form, and are available via Amazon.
Rabbi Eliezer Berland's Prayers is now available as a paperback, and also as a Kindle.
Please go HERE to order your copy.
Rabbi Eliezer Berland's Advice is also available as a paperback and Kindle file, and can be ordered HERE.
We hope to have Rabbi Berland's Miracles, a collection of 36 awesome miracle stories ready by Yom Kippur, and we are also currently working on Rabbi Eliezer Berland's Thoughts on the Parsha, which with Hashem's help will be ready for Simchat Torah, 5780.
It's never been easier to spread the light of the Tzaddik throughout the English-speaking world!
====