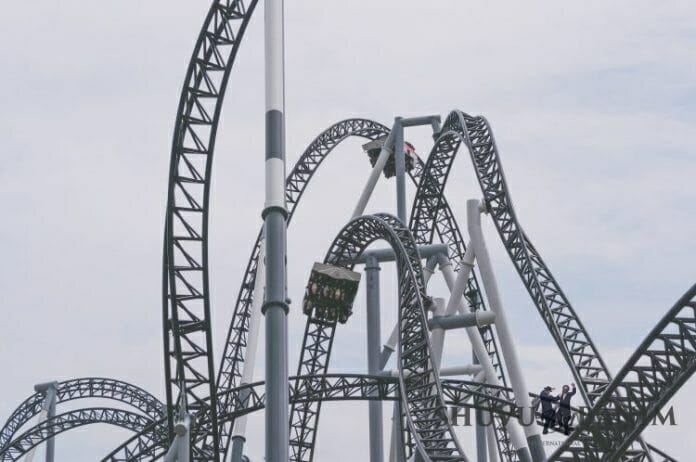 An ascent without a set-back doesn't come from the side of holiness
Starting a new series, translating Rabbi Eliezer Berland's words from the You will succeed! Book.
====
Moshe said that you need both ascents and descents.
A person isn't compelled to perform outright sins, but he still needs set-backs: it's hard for him to learn, and he gets taken out by this.
But Korach only wanted spiritual work that only 'ascended' – a tallit that was entirely tcheilet. Korach wanted that a person would ascend with such a spiritual light, that all day he'd just go higher and higher. He said that Moshe was hindering the service of God, and that a new leader was required. Moshe only did everything gradually.
Whoever doesn't have miniot (obstacles and difficulties), and everything goes smoothly for them – it's the baal davar (the Satan) that's doing this. The yetzer hara is dafka letting him progress from height to height, until he'll become a sheiner yid, a beautiful Jew.
And then he'll do whatever he wants with this person.
A person starts to feel that he's something – "I learn! I excel!" The yetzer says, on the contrary, but continue to excel, and to move forward!
A person who contains no blemishes, no faults, it's a body that's deficient. It's a sign that this is from the sitra achra (the dark side).
If a person rises up and ascends without any blemishes, this is not from the side of holiness.
A person needs to be running and returning.
If a person wants to be serving Hashem in truth, then he needs to agree to every instance of descent and spiritual failure that will occur to him. If he experiences no blemishes at all, this is not called 'serving Hashem'.
====
Rabbi Yaakov of Nadvorna taught:
"It should be known, because many fell and lost their way because they weren't prepared for the descents, and they imagined to themselves that the ascent would last forever.
They didn't educate themselves, and take into account that there are no ascents without descents, and that the descent that comes after an ascent is required for the ascent that will come after it.
And in this way, they could have succeeded to keep hold of themselves, and to continue [to serve Hashem] enthusiastically.
In the books of chassidut, this idea is explained in many places, which derives from the aspect of: 'And the living creatures were running and returning'[1], that a person can't stay at one level.
And whoever knows this, and immediately remembers it at the time when they experience a 'fall' – because this came from Hashem! – this will cause him to be aroused to return and to renew his holy service.
There are many benefits to be had from knowing this thing: we won't get scared from the fall, and we will know that it is part and parcel of the path to ascend. And the main thing is that we can take care that the fall itself won't be too great.
Indeed, those who are frightened about the spiritual descents are the ones who end up at the very bottom level." – From the book 'VeHai Behem', by Rabbi Yaakov of Nadvorna, 1:145.
[1] From the vision of the Prophet Yehezkel.