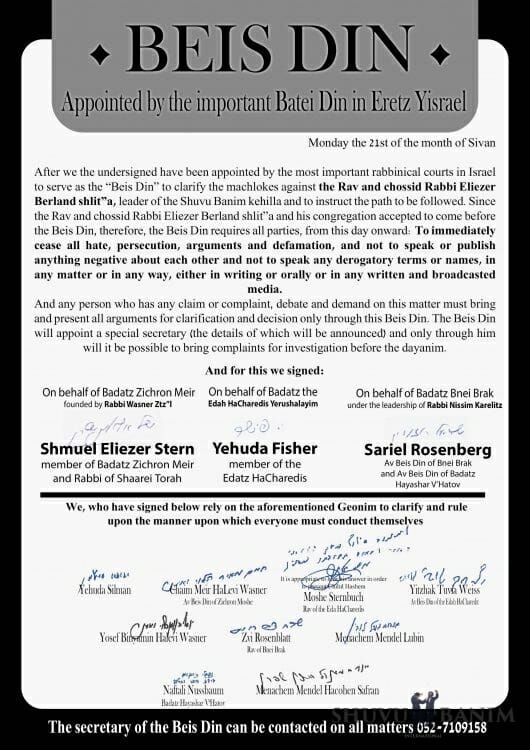 Badatz Beis Din Convened to Clarify the Machloket Against Rabbi Berland Publishes an English Translation
Following on from the publication of the Hebrew letter from the Badatz Beis Din, which has been convened to clarify all the false rumors and slanderous stories swirling around the internet about Rabbi Eliezer Berland, shlita, and Shuvu Banim, a new English translation of the letter has just been published.
The full text of the English translation reads: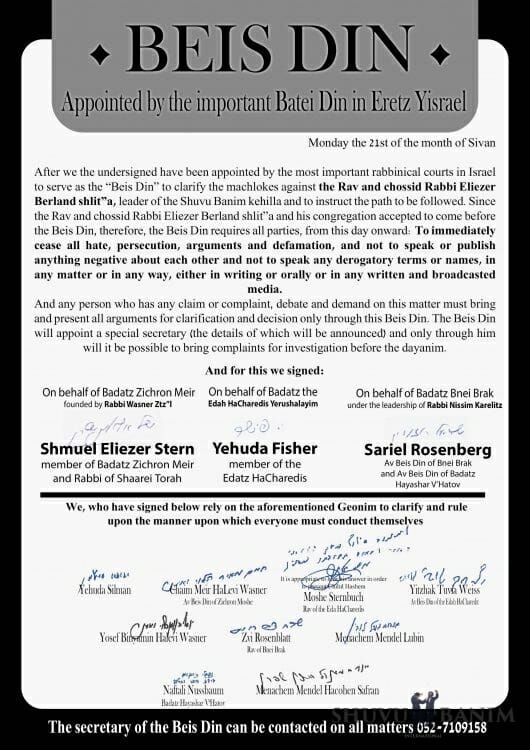 Bezrat Hashem, we hope that the truth is about to come about in full about who was behind the machloket.
If you'd like to learn more, please pick up a copy of One in a Generation Volume II, which explains the full details of what has occurred without naming any names, defaming any individuals or contravening any of the conditions set out in this Psak Din.