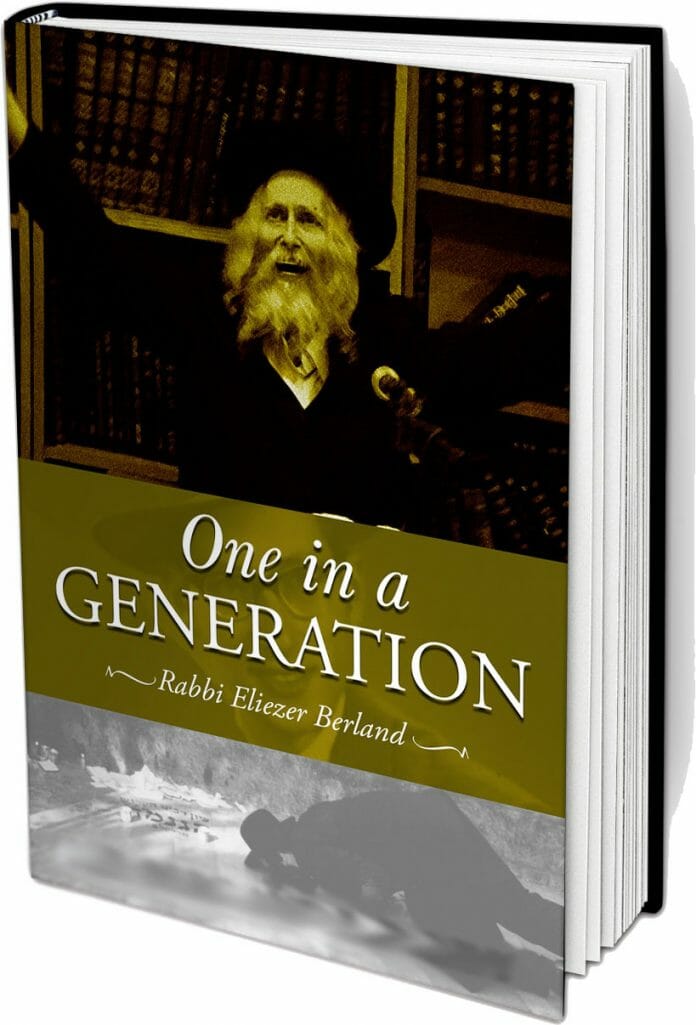 "One in a Generation – Rav Eliezer Berland" is the new biography of Rav Berland, shlita, for the English-speaking public.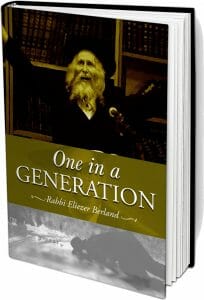 This book "One in a Generation" will tell the real, behind-the-scenes story of who the Rav really is, and the spiritual reasons underpinning his exile, disgrace and incarceration.
"One in a Generation" will tell readers about:
Rav Berland's earlier years as a Torah prodigy learning with Rav Elya Lopian zt"l, the Steipler Gaon zt"l, and other gedolim
Unbelievable stories and first-hand accounts of his legendary kedusha and commitment to Torah, prayer and mitzvos
What the gedolim of previous generations said about him
How he discovered and drew close to the Breslov giants of the previous generation, including Rav Levi Yitzhak Bender, ztl
How he revitalized Breslov chassidus
How the Rav blasted the path open to Uman
The founding of Shuvu Banim, the first Breslov yeshiva dedicated to baalei teshuva
The Rav's outreach work, bringing tens of thousands of people back to Yiddishkeit all over Israel
The Rav's reputation as a miracle worker, first-hand stories
The people who are behind the Rav's persecution, and their motivations
The real story behind his exile and incarceration
What the gedolim of this generation say about all this
And much, much more besides. (Volume two will be a selection of translated teachings of the Rav collected from thousands of audio files)
The manuscript is currently being finalized and fact-checked – but we need your help to get this vitally important book into print!
Printing costs for 1,000 copies could run anywhere between 20-30,000 nis. In order to raise this money, we're offering you the chance to contribute a dedication in the book.
Full page dedication:                    $260 (approximately 1,000 nis)
Half page dedication:                   $130 (approximately 500 nis)
Quarter page dedication:             $65 (approximately 250 nis)
Name dedication:                          $30 (approximately 130 nis)
You can contribute by filling out the form below.
Tikzu lemitzvot!
Thank you for helping us to get the real story of the Tzaddik and Gaon Rav Eliezer Berland out to the wider, English-speaking public.
[contact-form-7 404 "Not Found"]