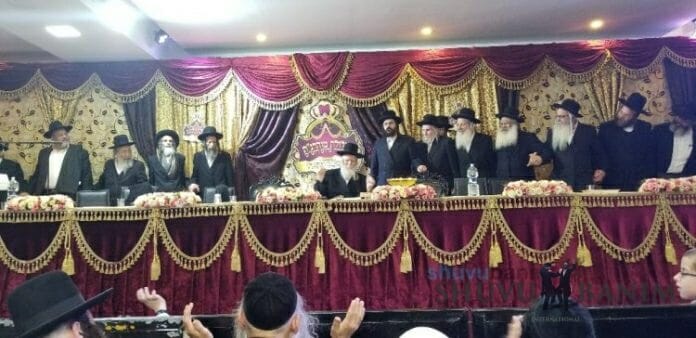 PHOTO GALLERY: SHUVU BANIM CELEBRATING RAV NATAN'S YAHRTZEIT, 5780
While the world held it's breath to see what would be the outcome of the increased war of words between the Iranians and the Americans, a few thousand Breslover chassidim joined Rabbi Eliezer Berland, shlita, in the Jerusalem suburb of Talpiot, to joyfully celebrate Rabbi Natan Sternhartz's yahrtzeit.
Rabbi Nachman of Breslov teaches in Likutey Moharan, I:10, that:
"When, God forbid, there are Divine judgments against the Jewish people, dancing and hand-clapping can bring about an amelioration of the judgments."
There was a great deal of dancing, clapping and jumping to sweeten the very heavy judgments currently descending to the world, with Rav himself standing, dancing and jumping for very long stretches of time, despite the tremendous pains and other serious health issues he's currently experiencing in his legs.
We're very pleased to share some photos of this happy occasion with you below, and we pray that all the dinim were sweetened!
====
Simchat Torah and Sukkot – Rectifying through Joy and Dance by Rabbi Eliezer Berland shlit"a