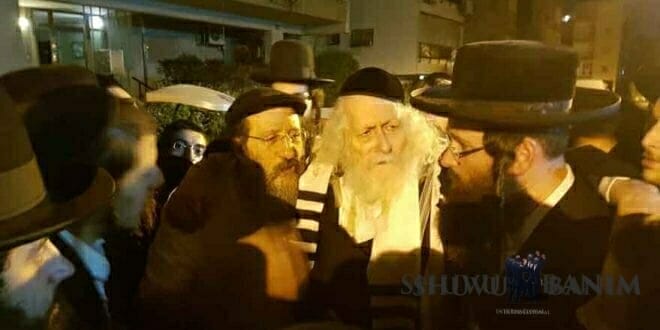 PHOTO GALLERY: Rav Berland in the streets of Holon
Almost every night, Rav Eliezer Berland, shlita, is continuing to make visits all across the country, trying to bring the Jewish people back to Hashem. Given the enormous and continuing efforts to try to prevent the Rav from spreading Torah and the light of Rebbe Nachman, many of these efforts have become more low-key and hidden.
Instead of appearing in widely-advertised venues and large halls, the Rav is increasingly making quiet house calls instead – but even so, word is spreading. The following pictures come from a recent visit Rav Berland, shlita, made to Holon this week, where tens of Jews waited out in the street for him to appear before he even arrived.
The Jewish people are with the Tzaddik! And their ranks are quietly swelling every single day.