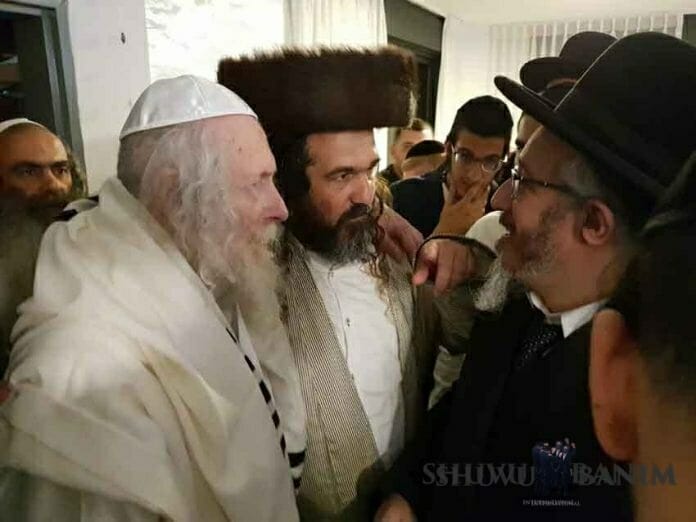 PHOTO GALLERY: Rav Yosef Mughrabi visits Rav Berland in Holon
On motzae shabbat, Saturday night, June 2nd 2018, Rav Eliezer Berland, shlita, was attending a melavah malka meal at the home of the gabbay Barak Barber in Holon.
Part way through the meal, the tzaddik and gaon Rav Yosef Mughrabi, shlita, the Rosh Yeshiva of the Tiferet Banim yeshiva, made an unexpected house-call, just to come and pay his respects to Rav Berland.
Below, we're very pleased to be able to share some photos of the meeting that took place between these two giants of Torah.