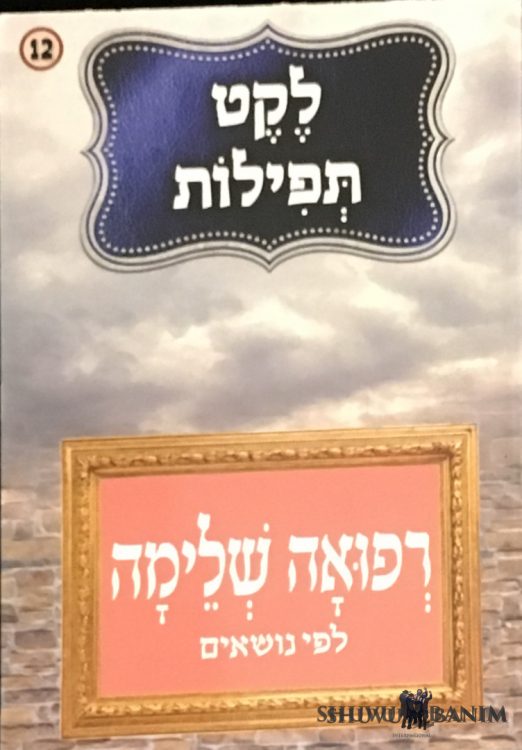 Rabbi Berland's Prayer For A Man's Hair To Not Fall Out
The following is translated from Rabbi Eliezer Berland's compendium of prayers in the Refuah Shleimah booklet. To get the prayer in the original Hebrew, you can buy the booklet HERE.
Master of the world, who can do anything, from whom nothing is withheld, may I merit that my hair and my peyot will no longer fall out and it will all grow normally and properly, in the merit of Daniel the charming (464) man (311) who subdued 1464 lions.
And listen to my cries and my supplications, and fulfil in me the verse, "my dove who is hidden in the level of the crack of the rock, show me (267) your (401) appearance (271), let me hear (495) your (401) voice (156) = 2775.
And through this may the verse be fulfilled in me, "heal me (341) Hashem (26) and I will be healed (208), save me (451) and I will be saved (388) because (30) You are (408) my praise (845)" = 2775.
====
Visit the A-Z of prayers by Rabbi Eliezer Berland, HERE.
====