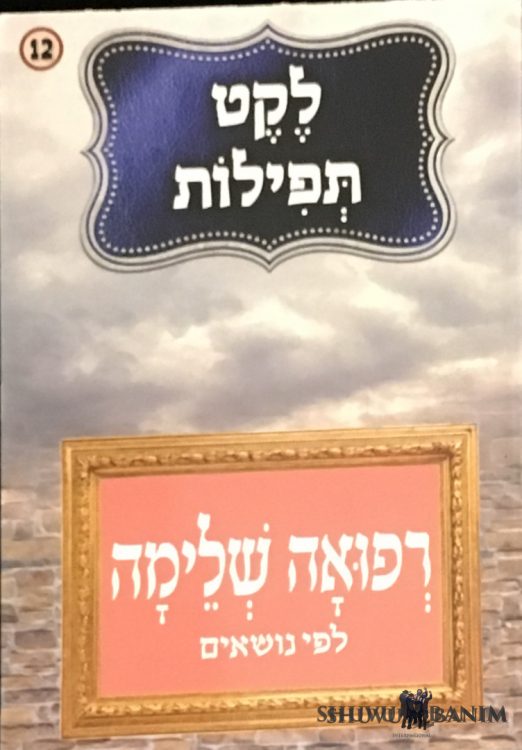 Rabbi Berland's Prayer For A Woman's Hair To Regrow
The following is translated from Rabbi Eliezer Berland's compendium of prayers in the Refuah Shleimah booklet. To get the prayer in the original Hebrew, you can buy the booklet HERE.
Master of the world, who can do anything, from whom nothing is withheld, perform miracles and wonders for ……………
And may she merit true fear of heaven, like it's written, "and Hashem (26) took us out (179) of Egypt (420) with a mighty (120) hand (16) and an outstretched (80) arm (291) and with great (43) trepidation (265)" = 1430.
And grant her to be surrounded (636) with salvations (794) = 1430 and may her hair grow on her head, "in order (190) that all (50) the people (120) of the world (296) will know (474) that (30) Hashem (26) He is (12) G-d (91) there is no (61) other (80)" = 1430.
====
Visit the A-Z of prayers by Rabbi Eliezer Berland, HERE.
====