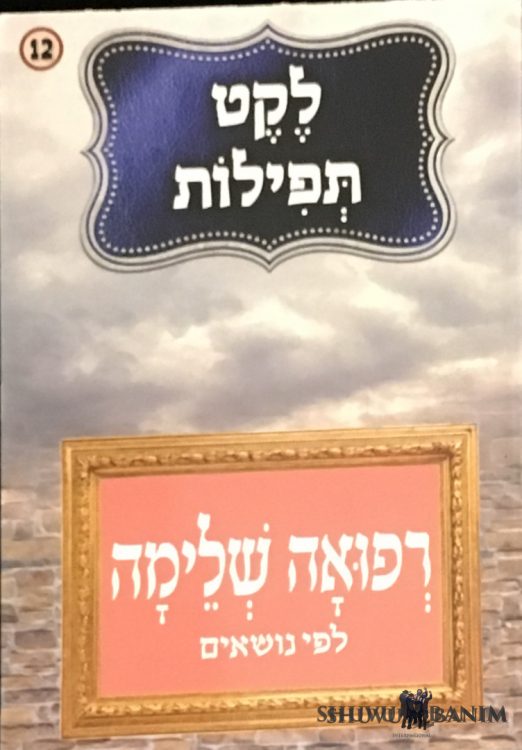 Rabbi Berland's Prayer For The Kidneys To Work Properly
The following is translated from Rabbi Eliezer Berland's compendium of prayers in the Refuah Shleimah booklet. To get the prayer in the original Hebrew, you can buy the booklet HERE.
Master of the world, who can do anything, from whom nothing is withheld, grant me the merit to pour out my heart like water before You, and heal and turnaround ………….. to a normal state, and also sort out his kidney.
And heal …………….. so that all his kidneys work normally, and that all the blood will go through all of us okay, and the blood will be be pure and purified, clean blood of utmost purity.
Please, Merciful and Gracious, who can do anything and for whom nothing is a wonder, heal me in the blink (305) of an eye (130) = 435.
In the merit of the Tzadik (209) the foundation (80) of the world (146) = 435 and in the merit of this may I merit to love You a love (13) without (42) limits (380) = 435.
Please, Merciful and Gracious, may I merit to be a beautiful (56) and pious (89) bride like the day of my wedding canopy. Please, "creator (209) of remedies (693) awesome (257) in his praises (841) the planter (188) of salvations (792)" = 2945, and may I merit to have intent in everything to unify the name (341) of the Holy One (415) Blessed (232) is He (12).
And through this may I merit to be at every moment like a bride on the day of her wedding canopy, and bless me at every moment with all the [sheva brachot] seven (372) blessings (628).
And may I and my husband merit to be like Mordechai (274) and Queen Esther (661) and through this may I merit to be healthy and complete, to fulfil the verse, "when will I come (10) and see the face of G-d".
====
Visit the A-Z of prayers by Rabbi Eliezer Berland, HERE.
====