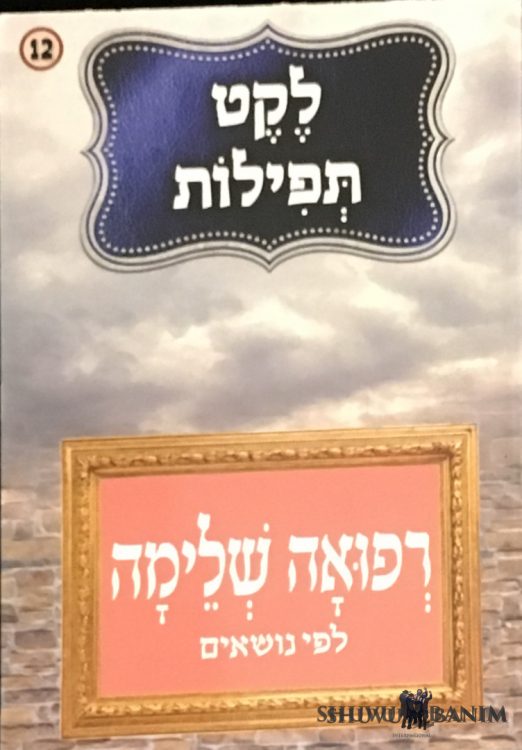 Rabbi Berland's Prayer To Know How To Read
The following is translated from Rabbi Eliezer Berland's compendium of prayers in the Refuah Shleimah booklet. To get the prayer in the original Hebrew, you can buy the booklet HERE.
Master of the world who can do anything, may I merit to know how to read well, better than anyone else, and faster than anyone else.
And may I merit to be a revered (516) student (84) of our Holy and awesome Rabbi, Rabbenu Nachman the son of Simcha the son of Feige.
And heal me from all the illnesses, because I believe in the Healer (298) of the sick (54) of His nation (116) Israel (541) = 1000 and bless me with all the [sheva brachot] seven (372) blessings (628) = 1000.
And may I merit to have intention in every thought speech and action for the sake (341) of the Holy One, (415) Blessed (232) is He (12) = 1000.
====
Visit the A-Z of prayers by Rabbi Eliezer Berland, HERE.
====