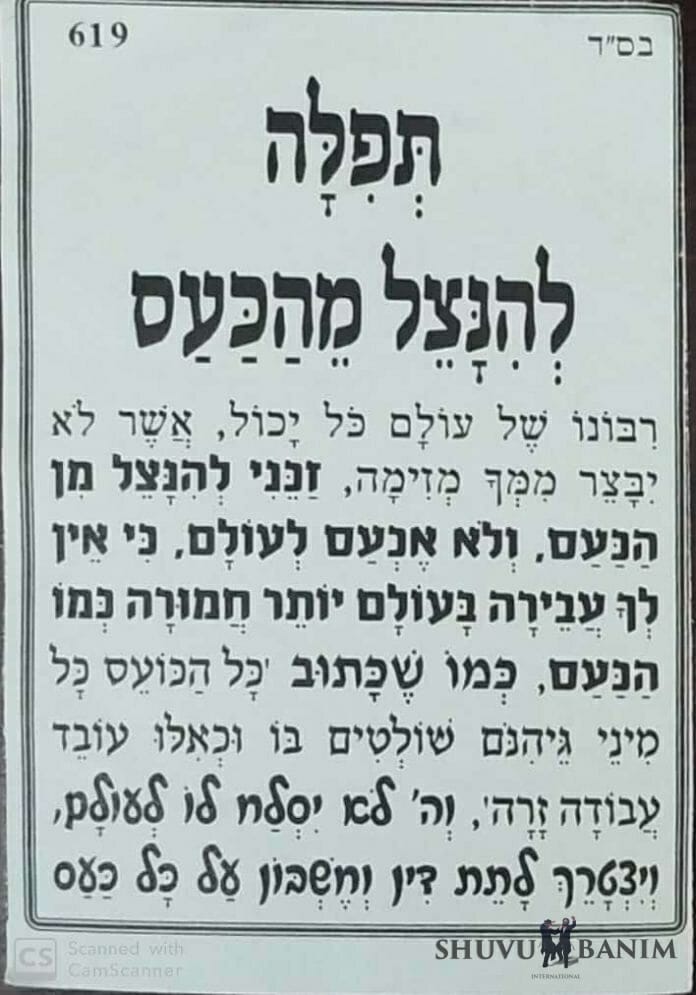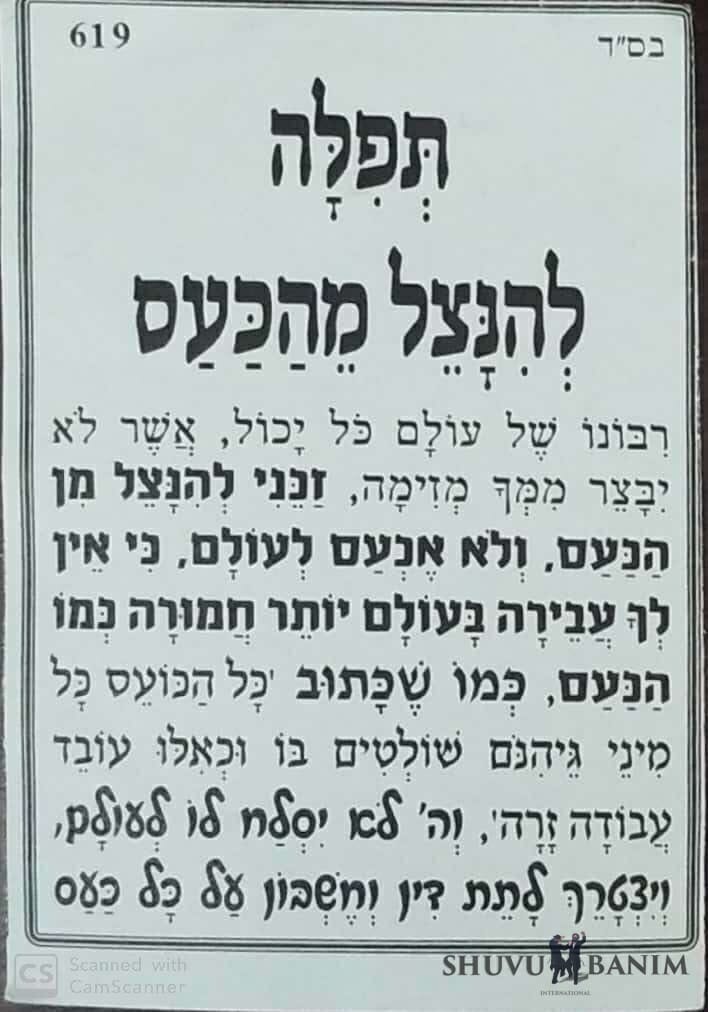 #619
PRAYER TO BE SAVED FROM ANGER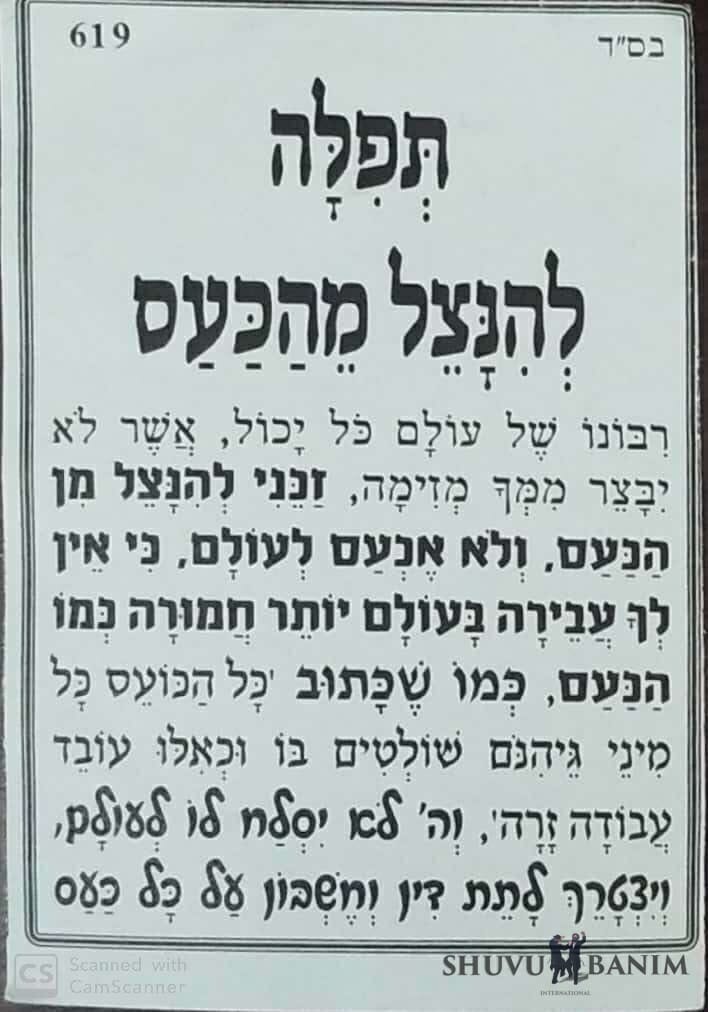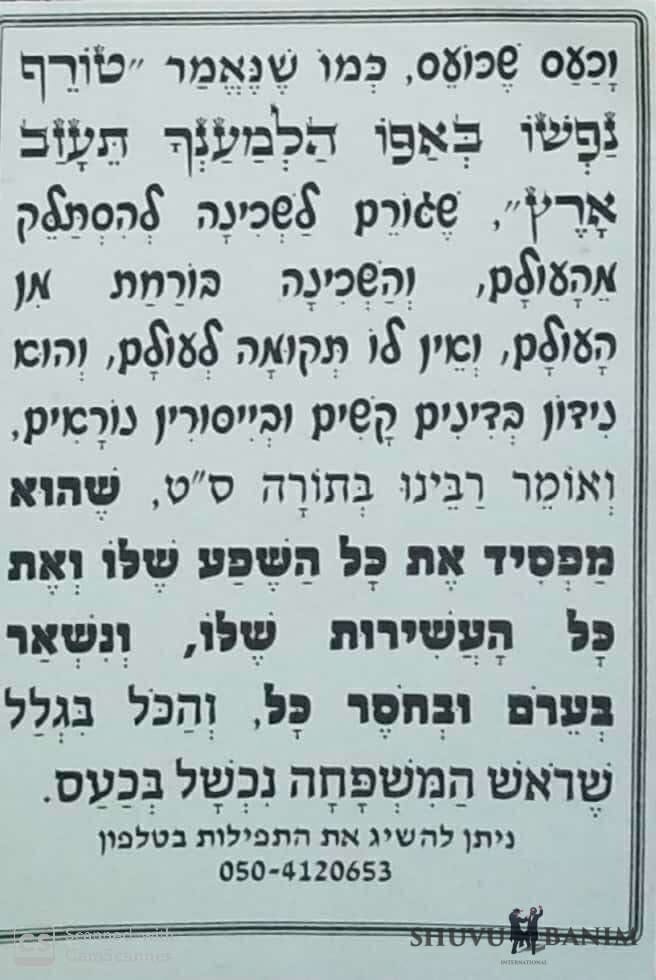 Master of the world, who can do anything, and from whom nothing is held back, grant me the merit to be saved from anger and I should never get angry, because there is no sin in the world more serious than anger, as it is written: "Anyone who gets angry all types of hell rule over him and it is as if he served idolatry".
And Hashem will never pardon him, and he will have to give an accounting on every time he became angry as it is written: "[He] destroys his soul in his anger, for Your sake will You abandon the land?" as he caused the Divine presence to depart from the world and the divine presence flees from the world.
And the person can never establish himself ever again, and he is judged with difficult judgments and awesome suffering.
And our teacher (Rebbe Nachman of Breslov) says in Torah 69 that he loses all of his sustenance and all of his wealth and he is left naked and lacking everything – and all this is because the head of the household stumbled in anger.
====
Visit the A-Z of prayers by Rabbi Eliezer Berland, HERE.