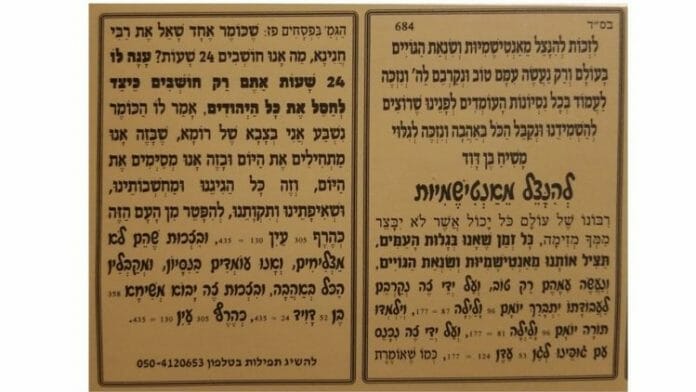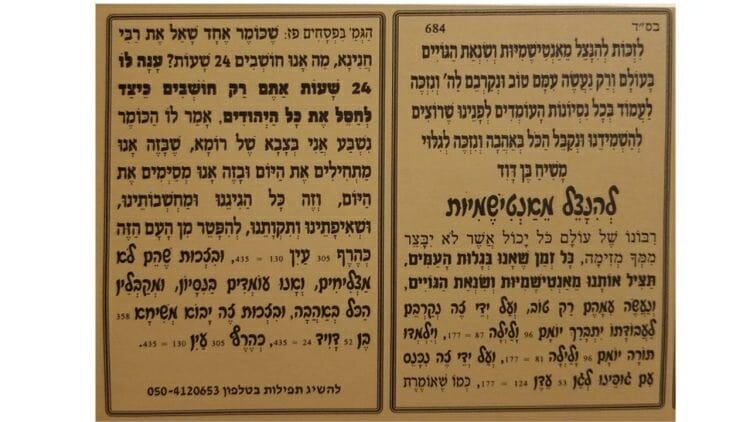 Rabbi Eliezer Berland's Prayer to be Saved from Anti-Semitism
TO MERIT BEING SAVED FROM ANTI-SEMITISM AND FROM THE HATE OF THE NATIONS OF THE WORLD. TO ONLY DO GOOD FOR THEM AND BRING THEM CLOSE TO HASHEM. AND TO MERIT STANDING UP TO ALL THE TESTS THAT STAND BEFORE US, INCLUDING THAT THEY WANT TO DESTROY US.
MAY WE ACCEPT EVERYTHING WITH LOVE AND MAY WE MERIT THE REVELATION OF MOSHIACH BEN DOVID.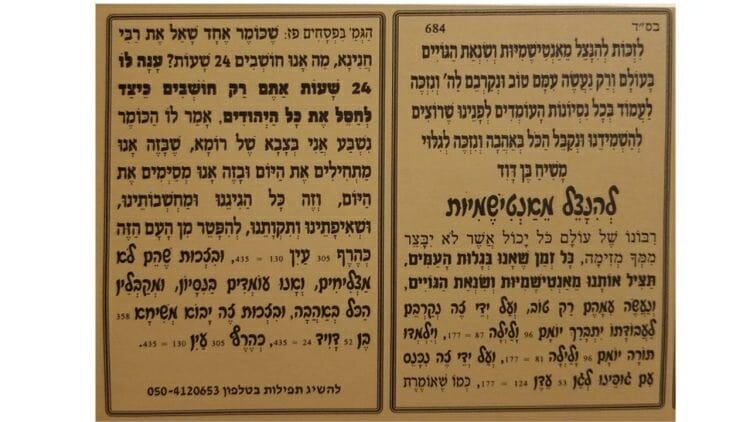 Master of the World, who can do everything, and from Whom nothing is withheld.
As long as we are in exile amongst the nations, save us from anti-Semitism and from hatred of the nations. May we only do good for them, and through this may we bring them close to His blessed service day (96) and night (81) = 177.
May they study Torah day (96) and night (81) = 177, and through this may we enter Gan (53) Eden (124) with our bodies, as the Talmud says in Pesachim 87b, that a priest asked Rabbi Chanina:
'What do we think about 24 hours [a day]?', he said 'All you are thinking about 24 hours is how to wipe out all of the Jews.'
The priest responded, 'I swear in the name of the Roman army, that that is how we begin our day and that is how we end how day, and that is all we think about and contemplate, that is our hope and aspirations; to rid ourselves of this nation in the blink (305) of an eye (130)' = 435.
And in the merit that they don't succeed, and we stand up through the tests, and accept everything with love, in that merit Moshiach (358) ben (52) Dovid (24) = 435 will come in the blink (305) of an eye (130) = 435.