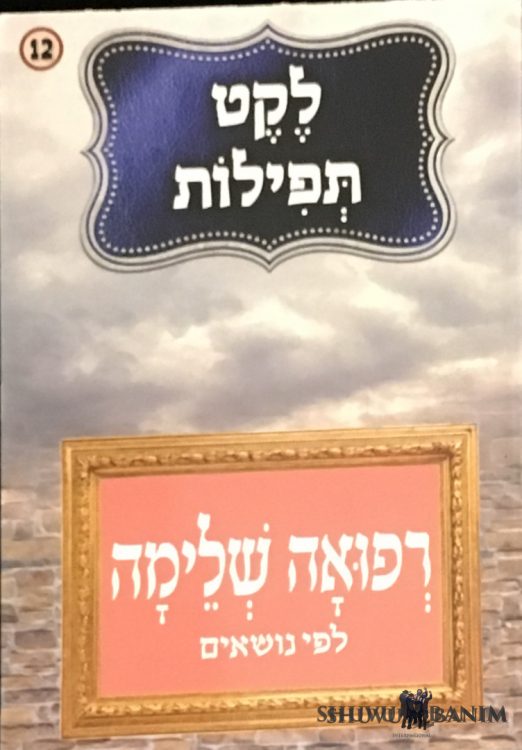 Rabbi Berland's Prayer To Heal A Broken Bone #2
The following is translated from Rabbi Eliezer Berland's compendium of prayers in the Refuah Shleimah booklet. To get the prayer in the original Hebrew, you can buy the booklet HERE.
Master of the world, who can do anything, from whom nothing is withheld, heal my broken bone in the blink of an eye.
Please Hashem who is One (1), "Hashem (26) is my strength (93) and my stronghold (139) and my defender (119) in Him (8) my heart (42) trusts (19) and He is my help (743)" = 1190.
Please Hashem, grant me the merit to have intention in every thought, speech and action to unify the Holy (415) Name (341) Blessed (232) is He (12) for the sake of (190) = 1190 Your great and awesome name, on which we're called.
And in the merit of this heal me in the blink of an eye.
Amen, Selah, Netzach, Va'ed.
====