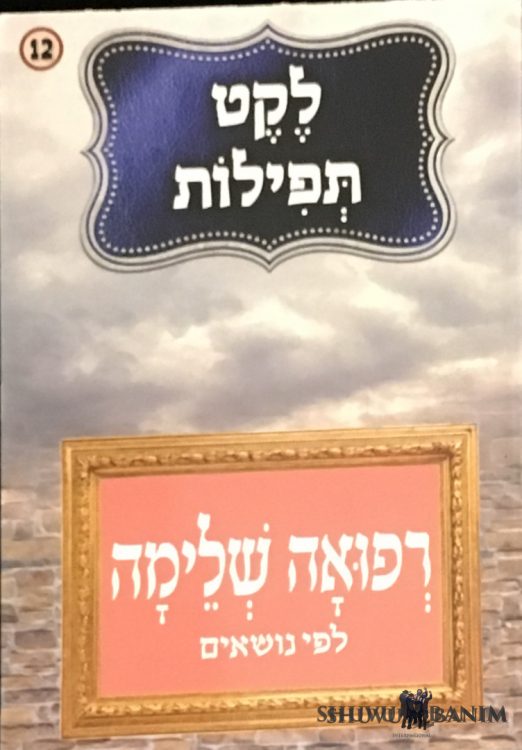 Rabbi Berland's Prayer To Heal A Broken Bone #3
The following is translated from Rabbi Eliezer Berland's compendium of prayers in the Refuah Shleimah booklet. To get the prayer in the original Hebrew, you can buy the booklet HERE.
Master of the world, who can do anything, from whom nothing is withheld, heal me in the blink (305) of an eye (130) = 435, in the merit of the Tzadik (209) the foundation (80) of the world (146) = 435 Rabbenu Nachman the son of Simcha the son of Faige.
Please Hashem, send (338) me (40) a complete (375) recovery (292) from (70) heaven (395) = 1530 in the blink of an eye.
And heal my broken bone in the blink of an eye, so that I will not need doctors or medicines.
And I will learn Torah day and night with great and immense enthusiasm, and may I merit to feel the taste of Gan Eden at every moment and second, and fulfill in me the verse, "it is (16) a tree (160) of life (68) to all that hold on (245) to it (7) and its supporters (487) are happy (547)" = 1530.
====