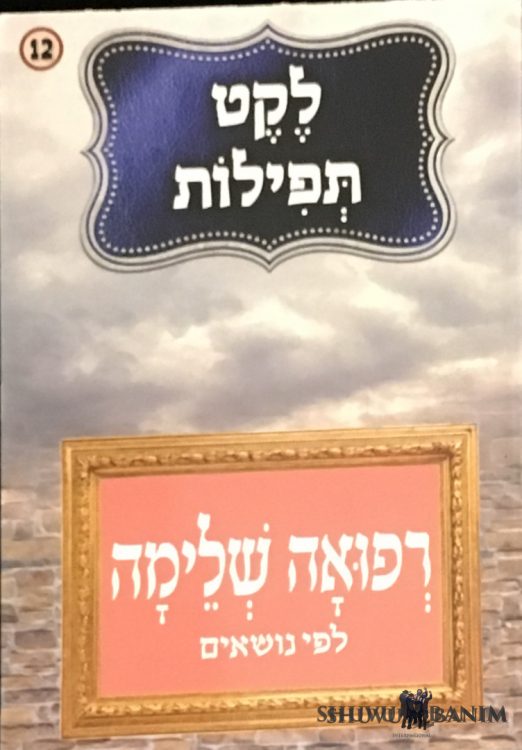 Rabbi Berland's Prayer To Heal Muscles
The following is translated from Rabbi Eliezer Berland's compendium of prayers in the Refuah Shleimah booklet. To get the prayer in the original Hebrew, you can buy the booklet HERE.
Master of the world, who can do anything, from whom nothing is withheld, grant me the merit (87) of an entirely (283) complete (375) recovery (292).
And the muscle (721) and sinew (38) will fuse together in the blink (305) of an eye (130) = 2686.
And there will remain no residue at all, in the merit of Avraham (248) Yitzchak (208) Yaakov (182) Moshe (345) Aharon (256) David (14) Yosef (156).
And may I know faithfully that "Our G-d (102) is (12) One (13) great (43) is our Lord (117)".
And through this may I merit to draw down into the world the souls of Moshiach (358) the son of (52) Yosef (156) Moshiach (358) the son of (52) David (14) = 2686 who will build the Beit HaMikdash speedily in our days, in the blink of an eye.
Amen, Netzach, Selah, Va'ed.
====