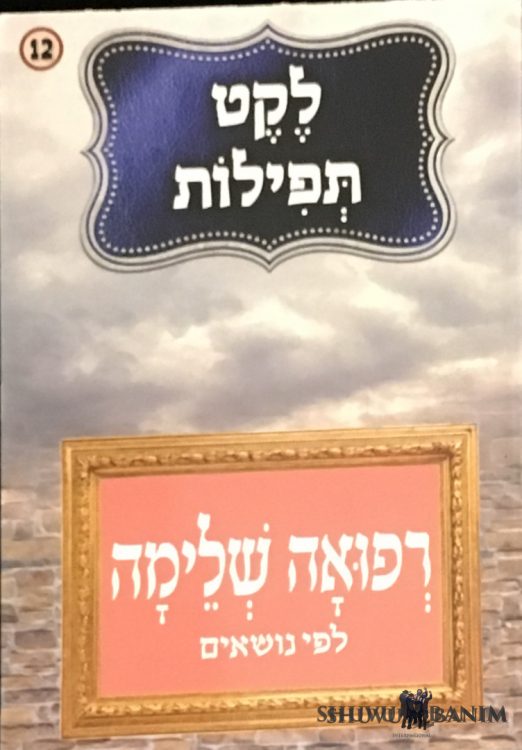 Rabbi Berland's Prayer To Heal The Legs
The following is translated from Rabbi Eliezer Berland's compendium of prayers in the Refuah Shleimah booklet. To get the prayer in the original Hebrew, you can buy the booklet HERE.
====
Master of the world, who can do anything and from whom nothing is withheld, "Creator (209) of remedies (693) awesome (257) in His praises (841)" = 2000 send me a complete recovery to my legs, and open all the arteries, veins and sinews.
Please Hashem, "a prayer to the living (28) G-d (31)" grant me the merit to be "bold (77) as a leopard (310) light (130) as an eagle (570) run (290) like a deer (122) and strong (211) as a lion (231) = 1941.
And grant me the merit (87) that the verse will be fulfilled in me, "place me (410) like a seal (474) on (100) Your heart (52) like a seal (474) on (100) Your arm (303) = 2000 because hard as death is love, difficult like hell is jealous, her sparks are sparks of fire are her flames".
And fulfil in me the verse, "my dove who is hidden in the level of the crack of the rock, show me (267) your (401) appearance (271), let me hear (495) your (401) voice (156) = 2000 because your voice is sweet and your appearance beautiful".  
====