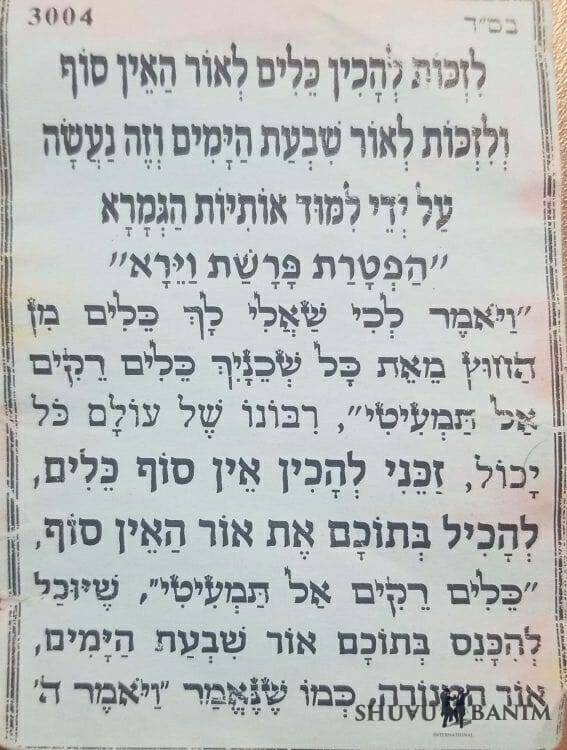 Rabbi Berland's Prayer To Learn Gemara
#3004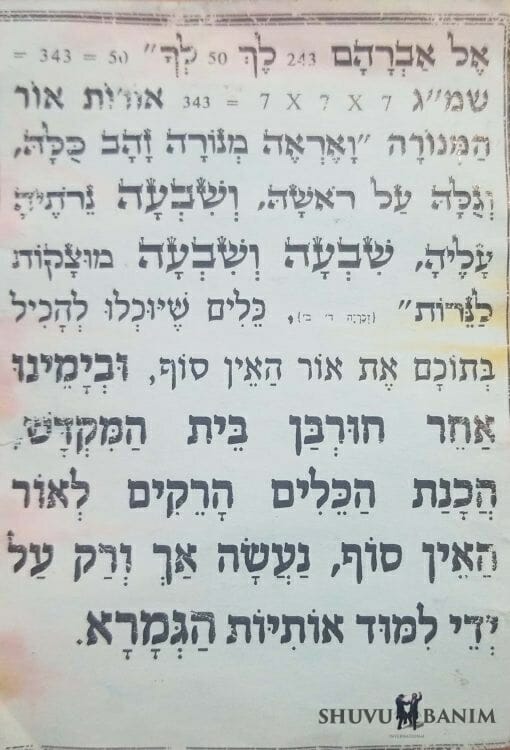 GEMARA LEARNING – TO MERIT PREPARING VESSELS FOR THE LIGHT OF THE INFINITE ONE
"And he said go and borrow for yourself vessels from outside from all your neighbors empty vessels don't decrease".
Master of the world, who can do anything, grant me the merit to prepare infinite vessels to contain the Infinite Light, "Empty vessels don't decrease", that the light of the seven days can be entered into them, the light of the Menorah, as it says:
"And Hashem said to Avraham (243) go (50) for yourself (50) = 343 = 7 x 7 x 7 = 343," the lights of the lights of the Menorah, "And I saw a golden Menorah, all of it, a bowl on its head and its seven candles on top of it, seven and seven ducts for each of the candles," vessels that can contain in them the light of the infinite.
And in our days, after the destruction of the Holy Temple, preparing vessels for the light of the infinite can only be done through learning the letters of the Gemara.
====
Visit the A-Z of prayers by Rabbi Eliezer Berland, HERE.
====