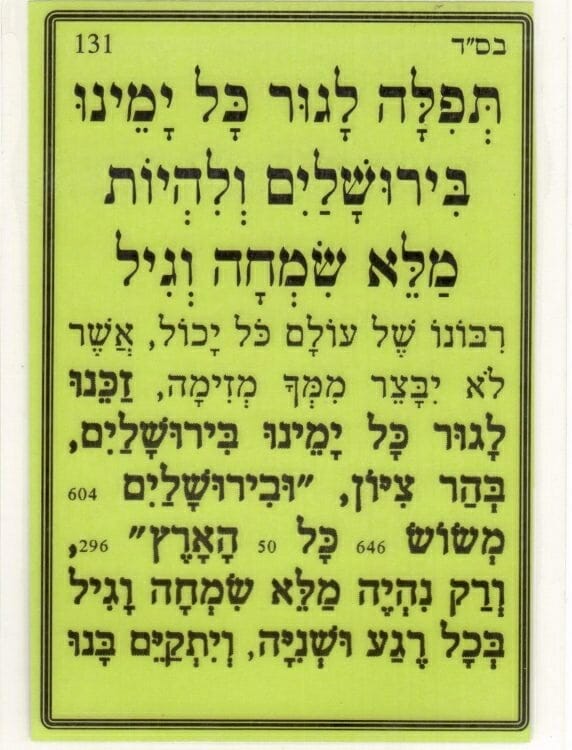 Rabbi Eliezer Berland's Prayer to Live All Our Days in Jerusalem, and to Be Filled With Happiness and Joy.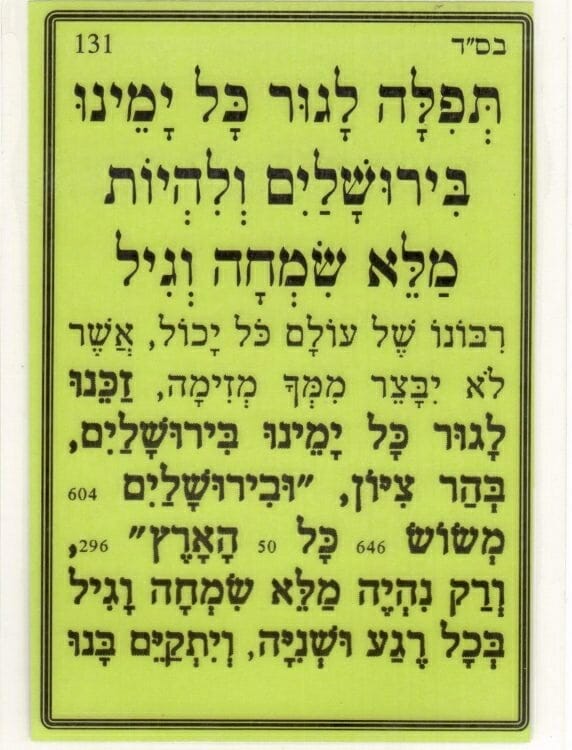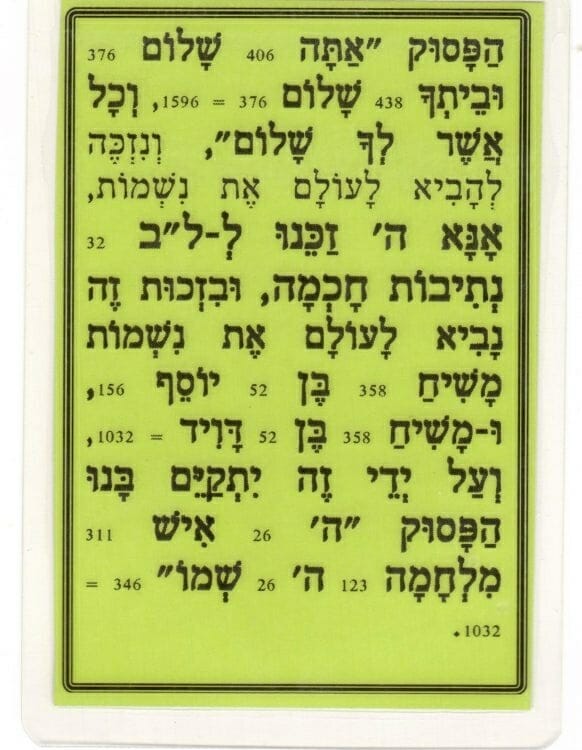 Master of the world, I know You can do everything, and that no purpose of Yours can be thwarted.
Please give me the merit of living in Jerusalem for all my days, on Mount Zion, "and from Jerusalem comes all the Land's joy."
And that we should only be full of happiness and joy, every moment and every second.
And that we should fulfill the verse: "You are peace, and your house is peace, and everything that you have is peace."
And that we should merit to bring souls to the world.
Answer us, Hashem, give us the privilege of having the 32 paths of wisdom, and in the merit of this, we will bring down to the world the souls of Moshiach ben Yosef and Moshiach ben David.
And by way of this, we will fulfill the verse:
"Hashem, the man of war, Hashem is His name."