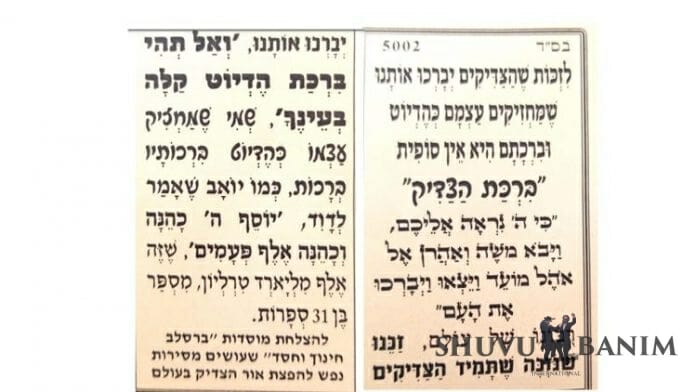 #5002
Rabbi Eliezer Berland's Prayer to Merit Getting a Blessing from a Tzaddik
TO MERIT RECEIVING BLESSINGS FROM TZADDIKIM
"For Hashem has appeared to you, Moshe and Aaron came to the tent of meeting and they went out and blessed the Nation."
 Master of the world, grant me the merit that I will always receive blessings from the tzaddikim.
"And may the blessing of a simpleton not be light in your eyes."
Because the person who considers himself a simpleton, his blessings are blessings, like Yoav who said to Dovid:
"May Hashem increase these things a thousand times" – which is a thousand billion trillion, a 31 figure number.
====
Visit the A-Z of prayers by Rabbi Eliezer Berland, HERE.