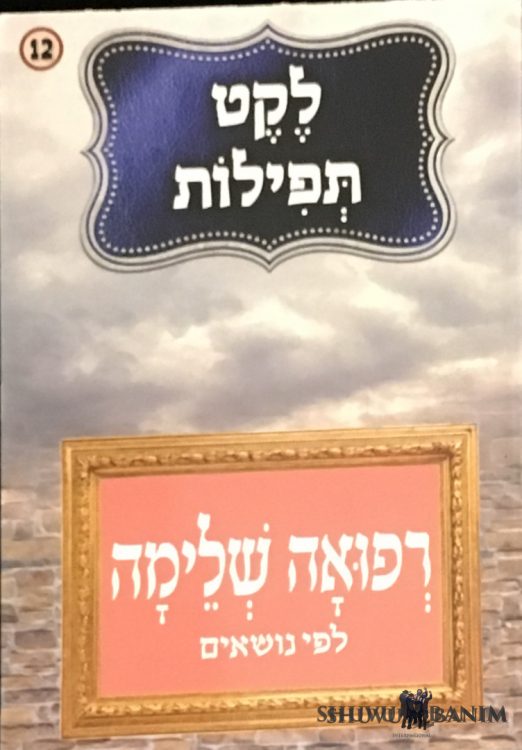 Rabbi Berland's Prayer To Overcome Fear #2
The following is translated from Rabbi Eliezer Berland's compendium of prayers in the Refuah Shleimah booklet. To get the prayer in the original Hebrew, you can buy the booklet HERE.
Master of the world who can do anything, send (338) a complete (375) recovery (292) in the blink (305) of an eye (130) = 1440 to …………….
And may I no longer have any fears ever, and may I be the most happy and the most contented in the world.
And may I merit to see a great (48) salvation (821) for Israel (571) = 1440, and send me angels bringing (103) good (423) tidings (914) = 1440, salvations and comfort.
Please Hashem, "the world (432) and its inhabitants (88) You (406) founded (514)" = 1440 create for me a completely new creation, a creation complete with all 248 limbs and 365 sinews, and fulfill in me the verse, "peace (376) peace (376) to the near (344) and to the far (344) said Hashem and I will heal him" = 1440.
====
Visit the A-Z of prayers by Rabbi Eliezer Berland, HERE.
====