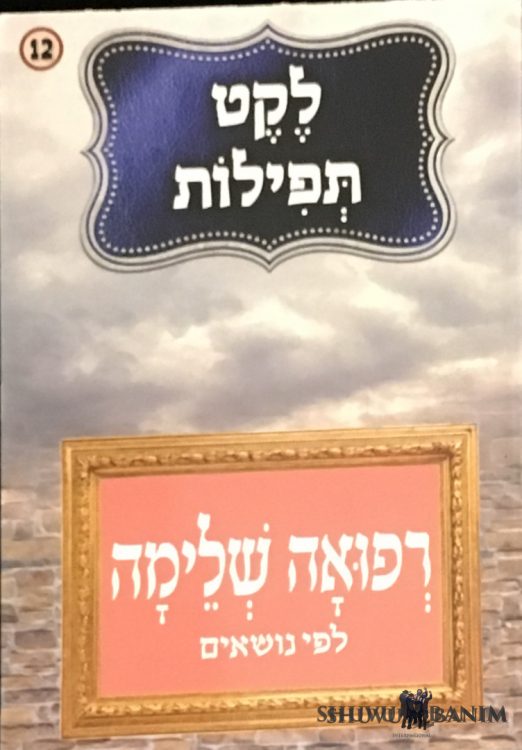 Rabbi Berland's Prayer To Recover Memory
The following is translated from Rabbi Eliezer Berland's compendium of prayers in the Refuah Shleimah booklet. To get the prayer in the original Hebrew, you can buy the booklet HERE.
Master of the world, in the merit of the three angels, Zevu'iel, Azriel and Uriel, please send a complete recovery in the blink of an eye on eagles wings.
And return my memory to me, and may I remember everything like a child of seven years old, and return my youth to me.
And fulfill in me the verse, "they will remain be fruitful in old age, and they will be robust and fresh" and may I merit long days and years like Avraham, Yitzchak and Yaakov, for more than 120 years.
====
Visit the A-Z of prayers by Rabbi Eliezer Berland, HERE.
====