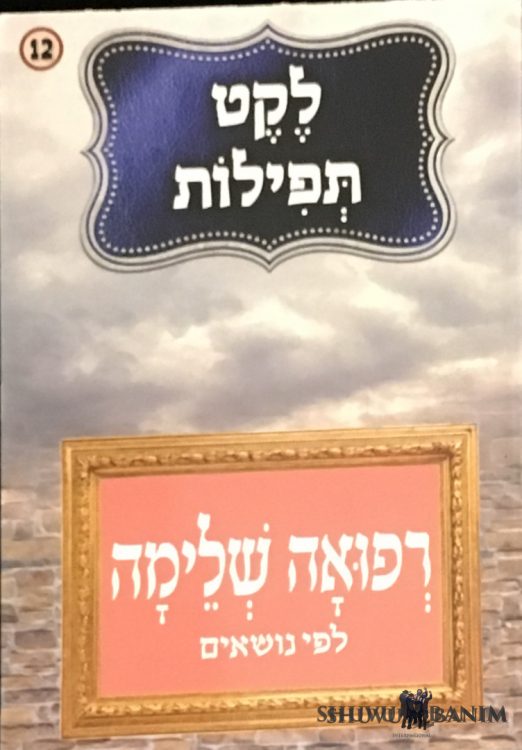 Rabbi Berland's Prayer To Save The Eyes
The following is translated from Rabbi Eliezer Berland's compendium of prayers in the Refuah Shleimah booklet. To get the prayer in the original Hebrew, you can buy the booklet HERE.
Master of the world, who can do anything, from whom nothing is withheld, 'listen to our voice Hashem our G-d have pity and mercy on us' please 'Creator of healing awesome of praises'.
Save the eyes of ………….., and they shouldn't take out his eye, G-d forbid.
And just like you performed miracles and wonders for Daniel the charming man that rode on and overcame 1464 lions, and merited that they gave him back his eyes, so too heal the eyes of ……………. in the blink of an eye, in the merit of the Tzadik the foundation of the world Rabbenu Nachman the son of Simcha the son of Faige.
And fulfil in me the verse, "heal me Hashem and I will be healed, save me and I will be saved, because You are my praise".
====