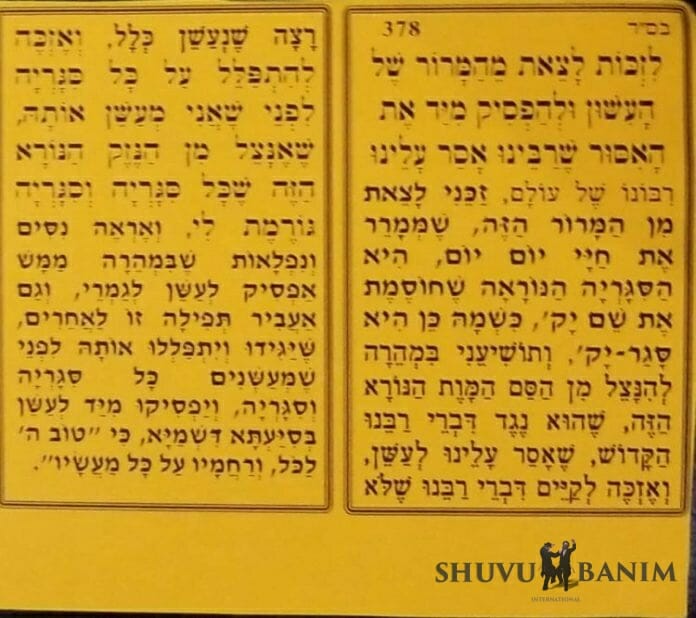 Rabbi Berland's Prayer To Stop Smoking
#378 
PRAYER TO BE SAID BEFORE EACH CIGARETTE 
Master of the world, grant me the merit to leave this bitterness, which embitters my life day after day, the terrible cigarette, that blocks the name of G-d. Its name [sigaria in Hebrew] describes what it is, sagar- [closed, in Hebrew] -Ka [G-d's name].
And save me quickly so that I am saved from this terrible poison which is against the words of our Holy Teacher (Rebbe Nachman of Breslov) who forbade us from smoking.
And grant me the merit the fulfill the words of our Teacher who didn't want us to smoke at all.
And grant me the merit to pray over every cigarette before I smoke it, that I should be saved from the terrible harm that every single cigarette causes me.
And may I see miracles and wonders that I should really quickly completely stop smoking. And I should also pass around this prayer to others to say so that they can pray it before they smoke every cigarette. And they should immediately stop smoking b'siyata d'ishmaya,
"Hashem is good to all, and His mercy is on all His creations".  
====
Visit the A-Z of prayers by Rabbi Eliezer Berland, HERE.
====