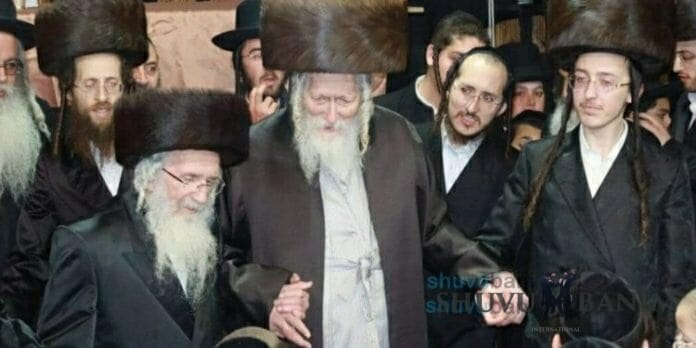 The complete text of the Daily Shiur which our Rebbe Rav Eliezer Berland shlit"a gave over on Monday, the evening of 12 Kislev, after Ma'ariv:
So the groom is still found with us.  All the time that the groom is found, the Seven Beggars [from Rebbe Nachman's story of that name] are found.  All Seven Beggars, who were with us all seven days.  Especially the one without legs, that he won't stop dancing.  He doesn't stop dancing for one second.  He only… All the avodat Hashem [divine service] is only dancing.  Rabbeinu revealed to us that all the avodat Hashem is only dancing – that a person needs to dance 24 hours.
Rabbi Natan says [to dance] from evening until the morning – page 11, Even HaEzer – he says from evening until morning, a person needs to only dance, without stopping to dance.  It's forbidden to stop even for one second.  To lift up the heels [akavaim] – "it will be [vehaya] as a result of [ekev] you listening" (Devarim 7:12), that the name Havaya [the same letters as "vehaya"] will enter the heels.  The moment that the heels start to dance, there will be the complete redemption and Mashiach ben David will come, speedily in our days, Amen!
The shiur begins at timecode 57:50