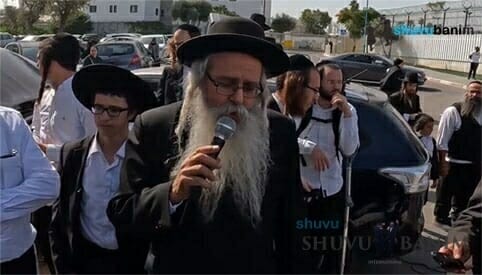 The terrible campaign of persecution of our Rebbe Rav Eliezer Berland shlit"a refuses to end, with the Rav being returned to prison from his place of house arrest (at the time of writing, the Rav and the Rabbanit were cruelly dragged to the Jerusalem court house for interrogations).
The morning after the mass prayer gathering outside of Ayalon prison in Ramla, the Rav's talmidim returned to Ramla to greet the Rav with dancing and prayers to sweeten the decrees.
The Kabbalist Rabbi Shlomo Elmeliach speaks (in Hebrew) with heartache about the wandering and the cruelty to Rav Berland shlit"a.
---
Mashiach is Lying in the Hospital and They Can't Manage to Kill Him — Latest Message of the Autistics