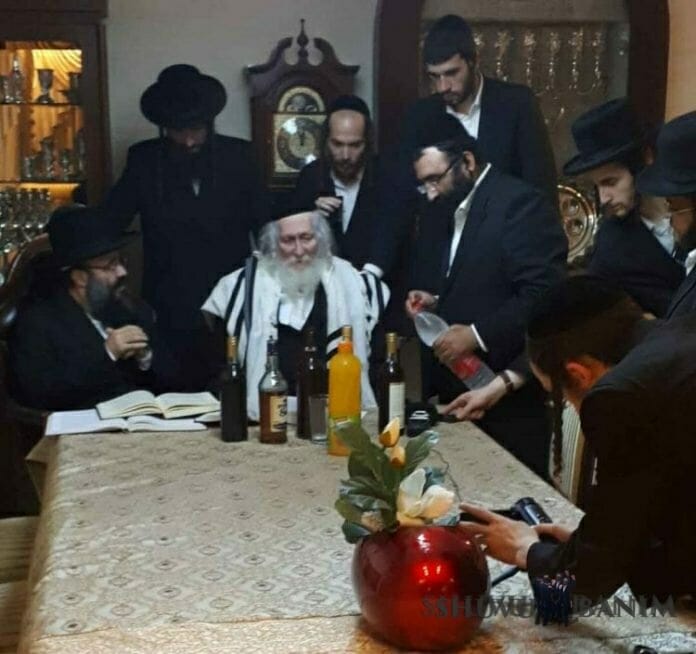 Rav Berland visits the Kabbalist Rav Ifergan in Netivot
As part of Rav Eliezer Berland's ongoing visits across the country, the Rav recently came to Netivot, in Israel's South, where he came to visit the great kabbalist Rav Yaakov Yisrael Ifergan,shlita, in Netivot.
Rav Berland's visit was in reciprocation for a recent visit Rav Ifergan made to the Rav's home in Jerusalem. After Rav Berland, shlita, gave over a shiur at the tomb of the Baba Sali, z'tl, in Netivot.
Then these two giants then spent many happy minutes discussing the holy Torah together.
While Rav Berland, shlita, was in the South of Israel, he also made a pit-stop at the biggest hospital in the area, the Soroka Hospital in Beersheva, where he again participated in the mitzvah of bikur holim or visiting the sick.
We're very pleased to share the following pictures and video of Rav Berland's visit to the south with you, below.