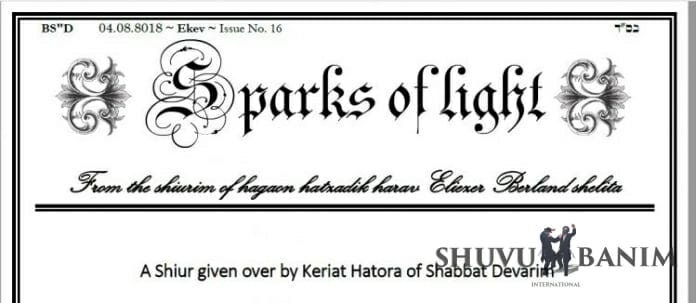 Parshat Behalosecha 5780 – Sparks of Light
Just in time for your Shabbat reading!
We're pleased to share this week's edition of Sparks of Light uncut – for Parshat Behalosecha, 5780.
In this edition, you'll be able to read:
A Lesson delivered on Tuesday Torah Portion Behalescha. 
Through humiliations, one merits to prophecy and the World to Come. 
Part of  a lesson delivered on the eighth of Sivan. 
Making it to Uman despite the obstacles. 
You can download the PDF, below:
=====