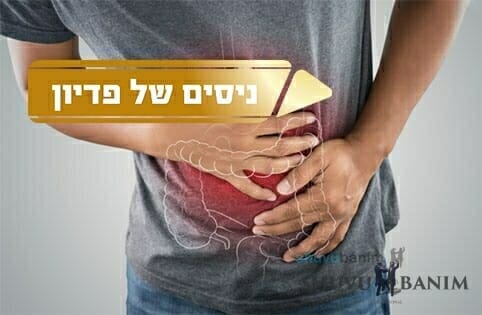 Attorney Amit Hadad revealed that if they had handled Rav Berland's case until the end, they would have had great success, and that only because of the Rav's precarious health and advanced age did they prefer to reach a plea bargain.  It should be clear, however, how easily and to what an extent it would have been possible to prove the effectiveness of the pidyonot of the Rav, as the following story demonstrates, amongst countless others.
In a regular telephone call which Adam Bozaglo held with a seller of electrical equipment, the conversation turned to a discussion of the greatness of Rav Berland shlit"a and the power of his pidyon.
This is one testimony amongst 10,000's regarding the power of the pidyon nefesh of Rav Berland shlit"a.
"What do you say about Rav Berland?"
"I say: in 2008, I became ill with the no-good illness [cancer] in the colon"
"Hashem yishmor"
"A malignant tumor, not benign — I emphasize this.  We tried doctors, and in the end a friend from the Shuk Carmel who is very close to Rav Berland came to me.  He told me that only one person could help me — Rav Berland!  Then, during that period, I had a lot of money; I had no problem with money at all.
"He told me to come to Rechov HaHoma HaShlishit 6 [the Rav lives at #14] in Jerusalem — you're familiar [with it]?"
"Certainly!  There's the home of Rav Berland."
"Good.  He told me 5,000, 10,000 dollars…  I told him that I don't like these games.  This isn't a problem of money, but it's not acceptable to me.  You say 5,000…then 5,000.  Not by me…"
"Then you say that the Rav said to you pidyon nefesh?"
"Not the Rav"
"The assistant?"
"Yes.  I said to him, 'Listen, you say five, they it's five.  I don't like these games that I come over here and suddenly you say ten.  It's not honorable.'  There was an argument until I almost walked.
"Suddenly he says to me, 'You know what.  The best thing is if the Rav decides.'  I told him, no problem.  When I entered, Rav Berland covered me in his tallit.  He said to me, I know exactly what is happening with you, but he told me that I have nothing to worry about and everything will be fine.
"He added: 'On Tuesday, you will do the surgery.  The surgery will take two hours and fifteen minutes. On Tuesday, the doctor at 8 o'clock in the evening will inform you that you can go home.  Everything will be fine.  Also, you will receive from the doctor after the surgery positive results.'  This is what Rav Berland said to me.
"And the Rav added: 'If you want, you can drive to me after the surgery to Jerusalem.  You'll be able to drive back after the hospital!'"
"All of this Rav Eliezer Berland said to you face-to-face?"
"Obviously!
"At 8 o'clock I look at the clock.  I already felt well and the pains from the surgery went away.  I said to myself, 'What?  For no reason the Rav said [that at 8, the doctor would tell me to go home]?
"I didn't finish saying in my mind, 'For no reason the Rav said…' and suddenly the doctor enters and says to me, 'I'm tired of you.  Yaala, go home.  Get dressed.
"With my own eyes, I went down to the car and drove home.
"From then on, my son Tomer and I were… it's forbidden to say this, but I gave there during my good period, when I had lots of money… I gave maybe 100."
"Hashem should protect you.  You merited to open miracles.
"This conversation is recorded.  Do you permit me to publicize it openly in order to strengthen the Jewish people and our community?"
"Obviously.  What kind of question is that?"
"Beautiful!  Hashem should protect you.  You see.  Not for no reason did we meet.  It was from Hashem Yitbarach."