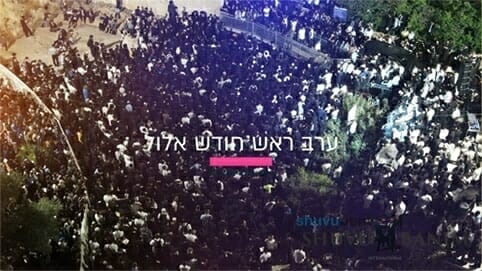 The video clip from the massive Prayer Rally at the Cave of the Patriarchs in Hevron with our Rebbe, the Gaon and Tzaddik, Rav Eliezer Berland shlit"a — Erev Rosh Chodesh Elul 5782
These are his holy words at the prayer gathering:
 All of those who merited to come to the gathering merited to the giving of the Torah, to the third Tablets, to the new Tablets, that now they'll bring them in this redemption, that it may be this year, Amen!
Therefore, the moment that Israel reached Kadesh Barnea…Kadesh Barnea is the the secret that they already were supposed to enter the Land of Israel.  "Come and inherit the land" (Devarim 1:8).
We are now in the Land of Israel mamash and are fulfilling the verse, "Come and inherit."  We don't need any weapons — don't need anything the moment that we go with the Tikkun HaKlali.
Then we conquer — "The toil of the nations they inherited" (Tehilim 105:44), conquer the whole world.
"The toil of nations they inherited" — may we merit to a complete redemption speedily in our days, Amen.
The Rav concluded with the following holy call:
"We are asking everyone, already today, to register for Uman, because the places are already running out."