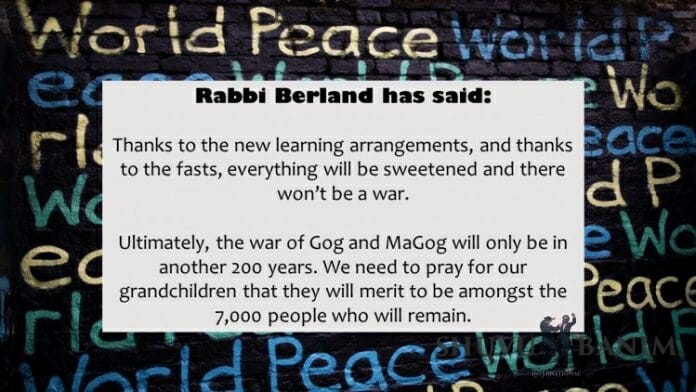 Rabbi Berland says: The war will be sweetened
After the outbreak of rocket attacks on Monday, Rabbi Eliezer Berland, shlita, was asked about the current situation and he said this:
Thanks to the new learning arrangements, and thanks to the fasts, everything will be sweetened and there won't be a war.
Ultimately, the war of Gog and MaGog will only be in another 200 years. We need to pray for our grandchildren that they will merit to be amongst the 7,000 people who will remain.
====
If you would like to join the new learning seder, please see the details HERE.
If you would like to fast for the success of Am Yisrael, the Rav has called for people to fast on Mondays-Thursdays-Mondays.
And may we hear b'sorot tovot.