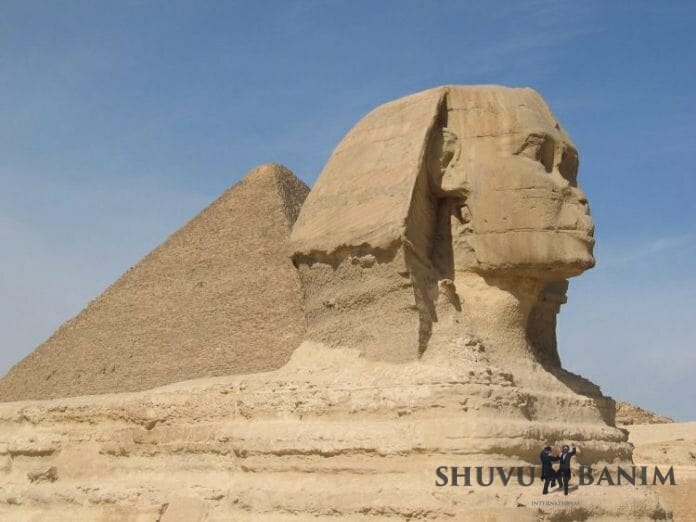 Moshe Rabbenu didn't know that he was a Tzaddik
Tonight's big prayer gathering in the North of Israel marks the first time in five years that Rav Eliezer Berland has returned to Meron. (If you are planning to join us, please READ THIS first, to ensure that you find the correct venue.)
Below, we bring some of Rav Berland's comments about this historic occasion, which is taking place on the 7th Adar, the yahrtzeit of Moshe Rabbenu (February 22, 2018):
A Tzaddik doesn't know he's a Tzaddik
A tzaddik doesn't know that he's a tzaddik. Moshe Rabbenu didn't know that he was a tzaddik; Yishai didn't know that he was a tzaddik – he thought he was a Moabite.
All of the machloket (strife and arguments) between the brothers was based around the Rambam's shitta (doctrine), who gave a halachic ruling on Nachalot 4 that a person shouldn't believe even the most 'tzaddik'-like person in the world, like Yaakov Avinu, until he shows you a bill of release.[1]
Yaakov also asked Yosef: "Who are these to you?" [referring to his two children, Ephraim and Menashe]. So then, Yosef showed him his bill of engagement, and his ketuba (marriage certificate). And Yaakov didn't believe Yosef! Even though Yosef was the biggest tzaddik of that generation, he didn't believe him!
"Show me the note of release, show me your bill of engagement, show me the ketuba document!"
We can't believe anyone…
The brothers said the same thing: we can't believe anyone, not even Yaakov, because, the 'right of possession' for a maidservant[2] (i.e. Yaakov's wives Zilpah and Bilhah) isn't nullified by someone just giving it a kosher stamp. Not even if we're talking about the most 'tzaddik'-like person in the whole world, like Yaakov Avinu. Give truth to Yaakov!
This whole machloket (disagreement, controversy) between Yosef and the brothers is in the Rambam's Seder Olam, with the Rif and Rabbi Natornai the gaon, on page 5a in Tractate Yevamot.
The Maharal of Prague tells us that the brothers acted according to the laws of the Bnei Noach, the children of Noach, while Yosef believed that they should have been acting according to the laws incumbent on the Children of Israel.
Yosef was a man of stature
Avraham and Yitzhak were strict about even observing the practice of doing an erev tavshilin[3], but the brothers exempted themselves from this. But Yosef was included in the Avot (the forefathers), he was Yosef HaTzaddik, a man of great stature – "And he recognized them, but they didn't recognize him."
The Heichal HaBracha says that Yosef HaTzaddik was 236,000 Persian miles above the brothers, and was included in the Shechina.
Strangers in a land not our own
And so, it's brought down in the Midrash that the brothers [the tribes] asked "How are we going to cross the Sea of Reeds? How is the sea going to split?" The brothers saw with ruach hakodesh (a spirit of prophecy) that it was only going to split in the merit of Yosef's burial casket. So they said, we have no choice, if we want to leave Egypt.
"And captives you will be for 400 years, for your offspring will be strangers in a land that is not your own." Now, it was 400 years after the birth of Yitzhak. But "how are we going to leave? Who is going to continue to bring along the Clouds of Glory?"
They said this when they came to the Yarden, and Moshe Rabbenu told them, "this is where the story ends, Rabotai (gentlemen). You think you're going to have Clouds of Glory? You're not going to have anything! Nothing at all!
"You're about to cross the Jordan to, to take possession of these nations. Know, you now have to proceed only with simple emuna. Up until now, you had Clouds of Glory, manna falling from Heaven. Now, go and plough the fields, go and sow crops. There's no more Miriam's well, now you have quarry cisterns.
Now, it's all about simple emuna
"All these things have finished, now! Now, it's all about simple emuna – raise your eyes up the Heavens and ask for rain, turn your eyes to Heaven and ask that your crops should grow!"
The Gemara (in Tractate Sotah 36a) says that the moment that Am Yisrael crossed the Yarden they started to soar in the air. They travelled 60 miles that same day, and the Talmud Yerushalmi says it was 120 miles. [So then Am Yisrael said to themselves:]
"I'm so stupid, that I asked Moshe Rabbenu on the 7th Adar, just before he died, 'what are we going to do without the Clouds of Glory? Moshe, how can you leave us? And Moshe didn't even answer me…I had no end of kushiot (difficulties, questions) about the Tzaddik. What are we going to do without the manna? What are we going to do, without Miriam's well?
"I had a billion questions about Moshe Rabbenu – and now I see that everyone is soaring in the air."
Now, this is the moment to renew our faith in the Tzaddik. Everyone will receive a soul-spark from the Tzaddik, a glimmer of Moshe Rabbenu. Today, everyone can receive a spark, and with this spark a Beit HaMikdash (Temple) of fire will be brought down, and we will merit to have the geula shleima (full redemption), speedily in our days, Amen.
[1] This is referring to freeing a person from slavery.
[2] The biblical term for a female slave.
[3] A practice that's required to ensure that a Jew can make the necessary preparations for the Sabbath, when Shabbat follows directly after a yom tov.