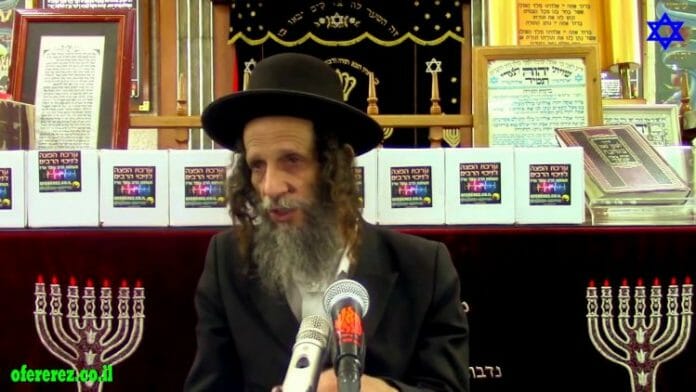 MORE ENGLISH SUBTITLES NOW ON: THE SINGLE BIGGEST THING DELAYING GEULA
Due to very strong demand, the Shuvu Banim website staff have pulled out all the stops to get the rest of Rav Ofer Erez's enormously important lesson about seeing the good in our fellow Jews subtitled with English translations.
We're hoping that the rest of the video will be completed within the week, but in the meantime, you can now see the subtitles up to the half-way (30 minute) mark.
We hope to be bringing you more transformation Torah from Rav Ofer Erez, shlita, over the next few weeks and months, including forthcoming announcements of two of the Rav's most popular books, which are being translated into English.
In the meantime, please subscribe to Rav Ofer Erez's English YouTube channel, to ensure you don't miss any new videos.
If you'd like to help spread more of Rav Ofer Erez's (and Rebbe Nachman's…) Torah and light in the world, check the sidebar for more details of how to donate to Rav Ofer's 'Ka'ayal Ta'arog' outreach organisation.