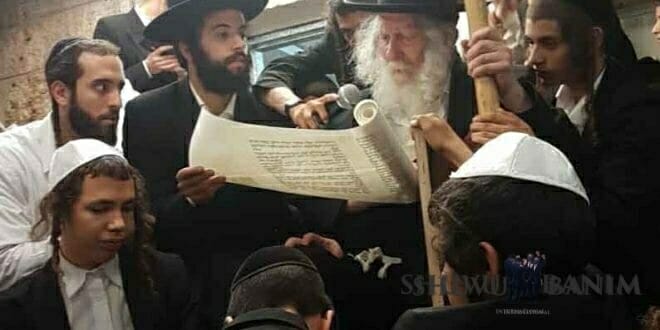 Tisha B'Av 5779, at the Beit HaRav
Hundreds of people packed into the Beit HaRav on the eve of Tisha B'Av 5779, to share the mourning over the destruction of the Temple.
Below, you can see a clip of Rabbi Eliezer Berland, shilta, reciting Eicha:
On Tisha B'av, the Jewish nation mourns the destruction of our Temple, but more than that, we mourn the spiritual destruction of our people – and the spiritual destruction we continue to experience in our personal lives, in particular.
On this day, all excuses and distractions are cast aside, and we see just how low the Jewish nation has fallen spiritually, and just how great the distance is between where Hashem intended for us to be, and where we actually are.
WATCH: Rabbi Berland, shlita, reciting Kinnot on Tisha B'Av 5779:
WHAT ARE WE REALLY MOURNING FOR?
In a previous shiur on Tisha B'Av, Rabbi Berland explained what we're really mourning for, on Tisha B'Av:
"Rabbi Natan tells us, the person who's sitting on the ground, crying and mourning. What is he really grieving over? Over his own sins. I should believe that I am destroying the Temple – only me, and no other person besides me.
Whenever I'm not guarding my eyes, I'm destroying Jerusalem, and causing a spirit of impurity to hover over Jerusalem. It's only when a person does hitbodedut, and starts to nullify his ego, and starts to examine his deeds, and hangs the destruction of the Temple upon himself – only then can the geula come!"
We're pleased to be able to share some photos of the Tisha B'Av service in the Beit HaRav, yesterday: