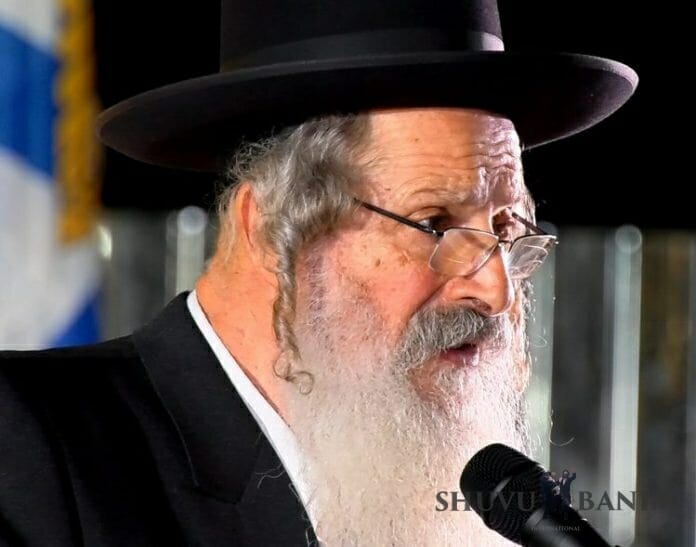 Rav Eliyahu Meirav shlit"a, Head of Breslov Kollel in Modi'in Illit, with penetrating words about the strong connection between the difficult situation which the entire world is going through and the imprisonment of Rabbi Eliezer Berland shlit"a.
These are his words:
"Rabbi Nachman says in Sefer HaMidos (The Aleph-Bet Book in English), that when a Jew is imprisoned — any Jew, it doesn't matter which Jew — then according to the soul of this person, so too the fountains of Torah and wisdom are sealed off from the generation.
"So when the Tzaddik of the generation himself is imprisoned, understand by yourself that everything is closed off — there's absolutely nothing.
"For this reason, the world now finds itself [in a situation] of total insanity.
"We're waiting for Rabbi Berland to be freed, in order to open up the fountains of wisdom and to bring the complete Redemption, G-d willing, that this is what will be."
See the video of Rav Meirav's words below (in Hebrew):