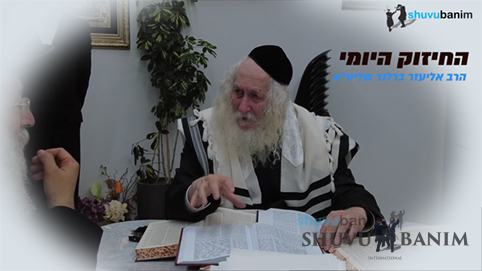 The Daily Chizzuk of our Rebbe, the Gaon and Tzaddik, Rabbi Eliezer Berland shlit"a – How to elevate the prayer to its source
Wednesday, 7 Tammuz 5782
These are his holy words:
Because the entire matter of a person is to sing every day, before and after the prayer — a few verses, a few things.
Because only song elevates the prayer.  If a person doesn't sing, the prayer has no ascent.
Because of this it is written: V'Etchanan (I pleaded) elevates the song, that only through song the prayer ascends.
The main thing is to sing before the prayer and after the prayer — then the prayer ascends.