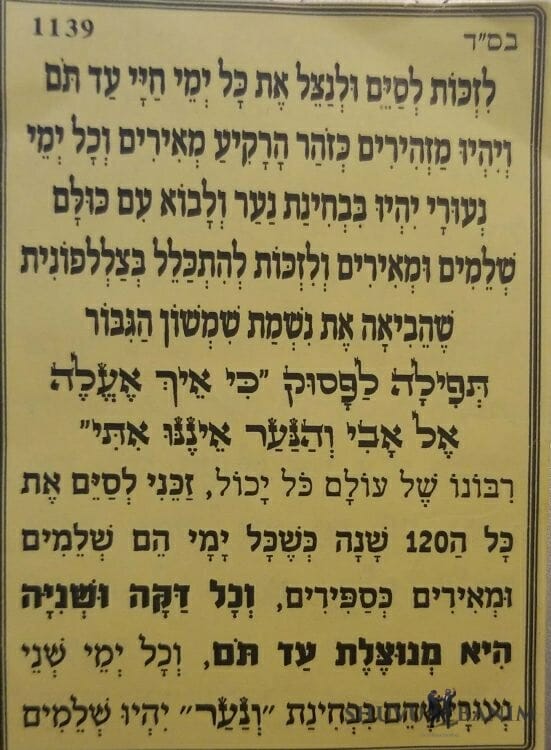 Rabbi Berland's Prayer To Not Waste My Childhood Years
TO MERIT NOT WASTING MY CHILDHOOD YEARS 
Master of the world, who can do anything, grant me the merit to complete all the 120 years of my life in a way that all my days are complete and illuminating like sapphires that every minute and moment is used properly.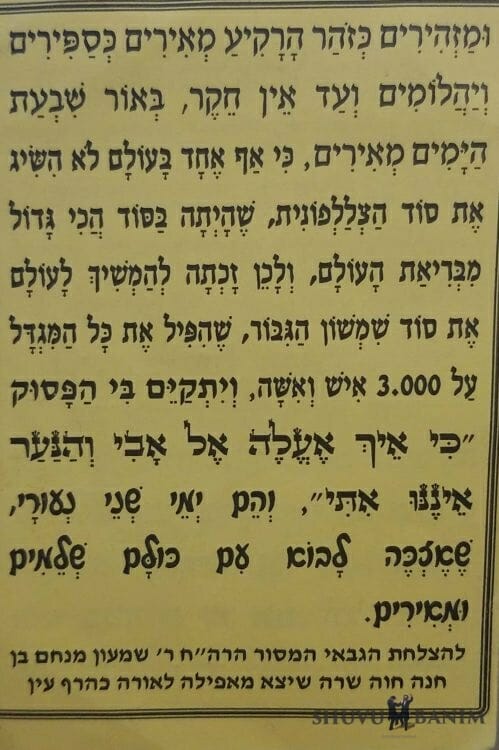 All the days of my childhood that are the aspect of [what Yehuda said to Yosef] "and the child [is not with me]", should be complete and illuminated like the illuminations of the sky lit up as sapphires and diamonds beyond comprehension, lit up with "the light of the seven days."
Because no one in the world grasped the secret of the Tzlalifonet who was the biggest secret since the creation of the world and therefore she merited to draw into the world the secret of the Mighty Shimshon who toppled the entire tower on to 3000 men and women.
And fulfill in me the verse "For how can I go up to my father when the child is not with me?" – these are the days of my childhood, that I should merit to come [to the next world] with all of them complete and illuminated.
====
Visit the A-Z of prayers by Rabbi Eliezer Berland, HERE.
====