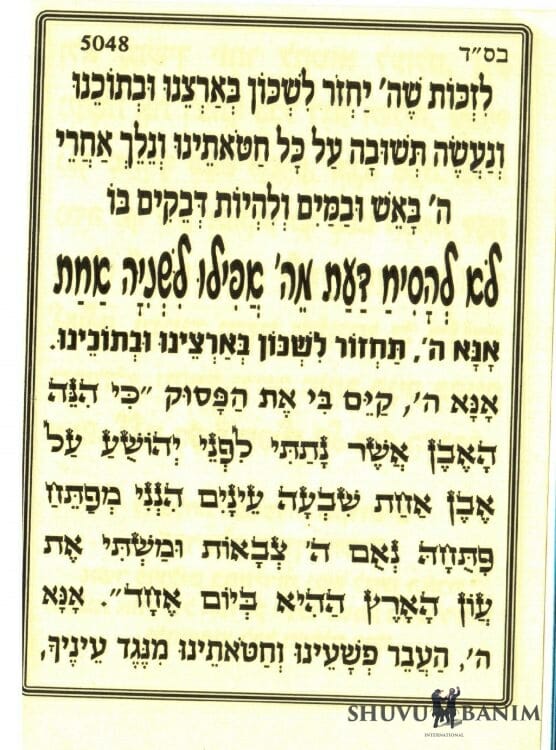 #5048
Prayer to not divert our thoughts away from Hashem for a single second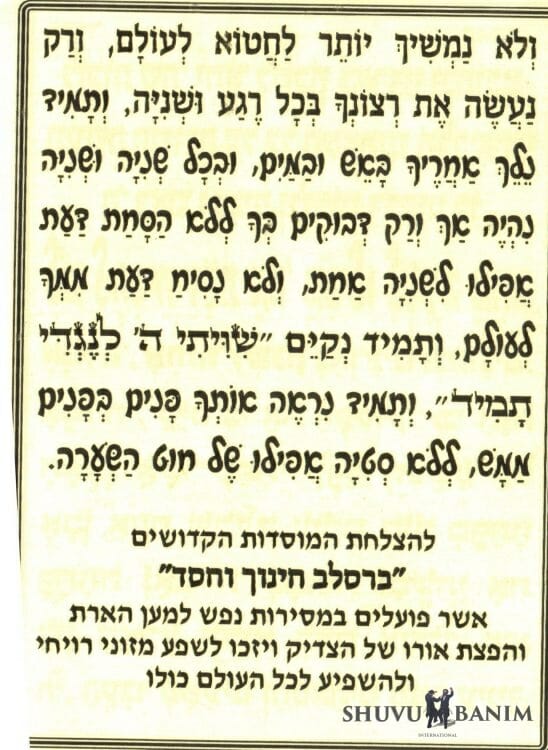 Answer, Hashem, and return Your dwelling place to our land for our good.
Answer, Hashem, and fulfill within me the verse:
"For behold the stone that I have placed before Yehoshua – seven eyes towards one stone – behold, I am engraving its adornment – the word of Hashem, Master of Legions – and I will remove the iniquity of the land on one day."
Answer, Hashem, who passes our sins and our transgressions before Your eyes, and let us not continue to sin anymore, ever again. And we should only do Your will every moment and every second.
And we should always follow after You, through fire and water.
And at every single second, we should only ever be attached to You, without any diversion of our daat (intellect) from You, ever.
And we should always fulfill: "I place Hashem before me, always." And we should always see You face-to-face, mamash, without any deviation, even of a hairsbreadth.
====